Home > Blog > Everyday > My airline has cancelled my flight: what can I do?
My airline has cancelled my flight: what can I do?
Your airline cancelling your flight certainly isn't the best way to start your holiday. If you're one of these unfortunate travellers, all is not lost – there are many steps you can take. Below is a brief reminder of your rights and how to apply them before going on holiday.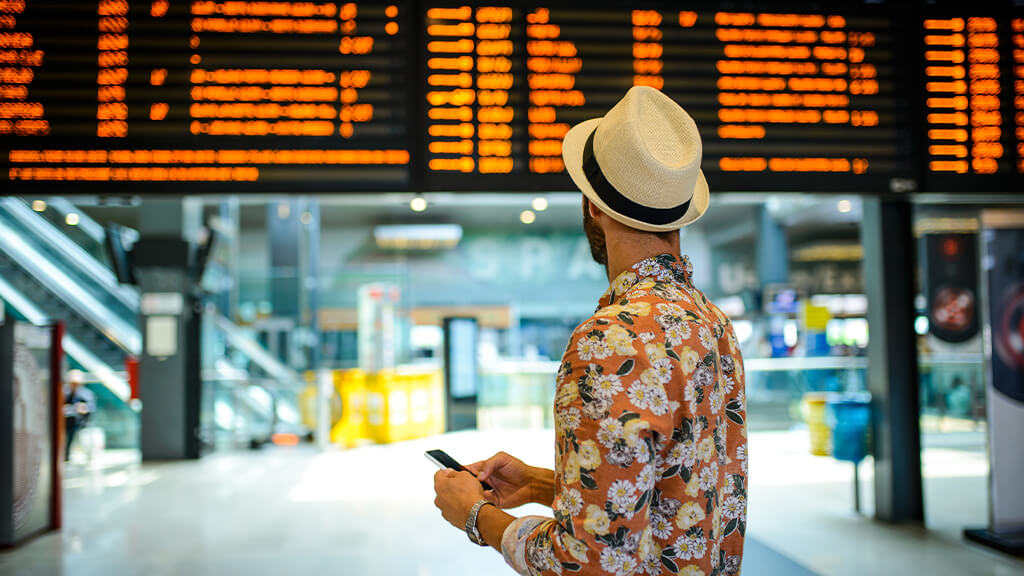 First question: was your flight cancelled due to extraordinary circumstances?
Situations and events that are beyond the airline's control are considered extraordinary circumstances.
These include terrorist attacks, civil wars, natural disasters and, more recently, coronavirus. In some cases, strikes, social protests and technical problems can also be categorised as extraordinary circumstances.
All of these situations exempt airlines from paying you lump sum compensation.
What European regulations say
In European legislation, Regulation (EC) No. 261/2004 lays down air carriers' common obligations to assist passengers and provide compensation for delays, denied boarding or flight cancellations. This text applies to all flights departing from a European Union country (+ Iceland, Norway and Switzerland) and all flights landing in one of these countries, when the carrier is European.
Airlines' obligations in the event of denied boarding, cancellation or delay
An airline can cancel your ticket 15 days before your departure without you being able to request compensation. However, it has to offer you a similar replacement flight. If you don't accept this new flight, the airline is obliged to refund your ticket in full (the legal reimbursement period is 7 days in this case).
After a flight has been delayed for two hours, the airline is obliged to offer passengers food and drink. It must also cover accommodation and return transport from the airport if the flight is postponed to the next day. Air carriers' obligation to provide this cover also applies in the event of extraordinary circumstances.
According to passenger law in Europe, additional compensation may be claimed from airlines provided that the flight cancellation is not due to extraordinary circumstances.
How is the amount of compensation calculated?
Even if you get a replacement for your cancelled flight, European legislation defines a scale of flat-rate compensation for passengers.
However, obtaining compensation and the amount of this compensation are subject to the distance of your flight and the delay on arrival:
€250 for a flight of less than 1,500 km with more than 2 hours delay
€400 for intra-EU flights of more than 1,500 km and all other flights from 1,500 km to 3,500 km with more than 3 hours delay
€600 for flights of more than 3,500 km with more than 4 hours delay (€300 for a delay of between 3 and 4 hours)
As we said above, the amount of delay on arrival is what counts. For example, if your first flight was delayed at departure but the second one gets you to your destination at the scheduled time, you are not eligible for compensation.
Who should you contact to submit your complaint?
Your complaint must first be sent to the airline. Most airlines have dedicated forms to fill in online. Give thorough details on the circumstances around the cancellation of your trip and attach all of your expense receipts.
Airlines aren't always very cooperative or very fast, especially when it comes to refunding their passengers. If the airline doesn't respond within 8 weeks or refuses to compensate you, you can appeal to the competent authority of the country concerned. These national authorities are responsible for ensuring compliance with Regulation (EC) No. 261/2004.
Have you been too busy to complete these steps? Private companies such as Airhelp and Flightright can make all claims on your behalf. You aren't billed for the service, but they usually charge 25%
Share this article: