Home > Blog > Everyday > Is the travel insurance I have with my credit card sufficient?
Is the travel insurance I have with my credit card sufficient?
Regular travellers know that their credit card provides them with travel insurance. However, the conditions for applying it may be less well known. What cover is provided by a bank card's travel insurance? Does traditional travel insurance offer better protection?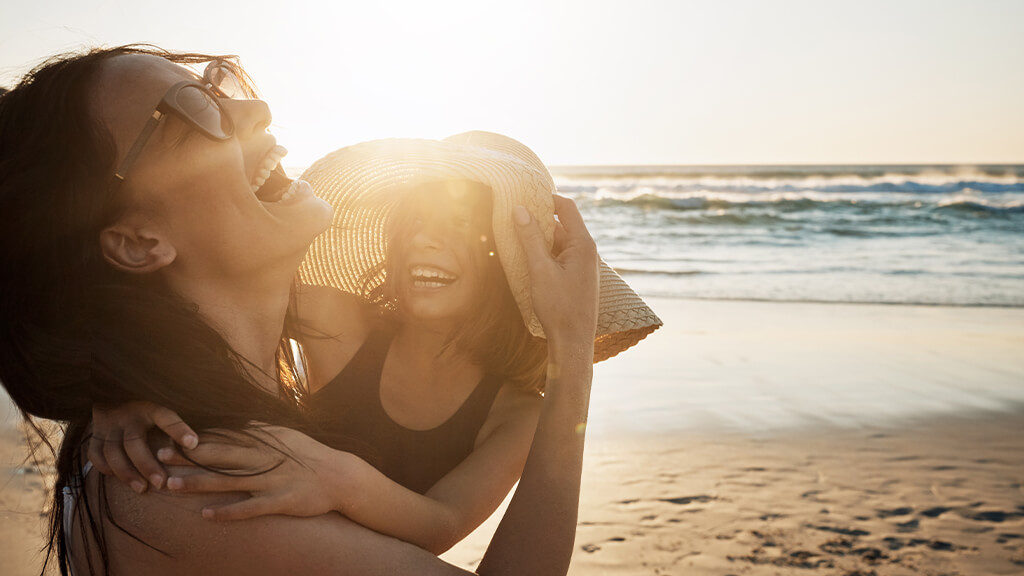 How does your bank card travel insurance work?
All Visa, Mastercard and American Express bank cards provide travel insurance. However, the cover included varies depending on the type of card and the bank.
A basic condition to benefit from it
The first condition for your card insurance to cover you during your trip is that you use it to pay for or book your trip. For example, you must have used your credit card to pay for your train or plane ticket (or at least a percentage of the amount, a minimum of 10%). Free trips are therefore obviously not eligible for insurance.
Your bank card travel insurance is limited to 90 days. This is an important restriction to bear in mind for long stays. However, there is nothing to stop you from taking advantage of it during the first three months and taking out travel insurance to cover you thereafter.
The intricacies to be aware of
Your Visa or Mastercard has limits. Cover and reimbursements are not always adequate. To find out what you are entitled to, you have to look at certain elements of the contract.
Card type
Travel insurance is not the same for all ranges of cards. Premium cards such as Visa Premier, Mastercard Gold or American Express give you a greater chance of having suitable travel insurance. Traditional credit cards do not include third-party liability, for example.
The small print
Please check the terms and conditions, limits and cover specific to your card and your bank. Credit card travel insurance is not provided by Visa and co., but by your bank, which works with third-party travel insurance companies.
Deductibles and ceilings
Be aware of any deductibles and the maximum amounts of medical costs covered. The ceiling on hospital expenses is essential because in some countries (United States, Canada, Australia, etc.), bills can quickly rise to several thousand or even tens of thousands of euros.
Advance or reimbursement?
A final point of attention is the wording concerning medical cover. An "advance on hospitalisation costs" is not "payment of hospitalisation costs". An advance means that the fees paid by the insurance company will have to be reimbursed from your pocket on your return.
Traditional travel insurance, better than that offered by credit cards
As mentioned above, pay close attention to what is covered and what is not. Dedicated travel insurance, taken out directly with your insurer, generally offers much more.
More cover
Here are two examples of cover that you only get with traditional travel insurance:
Luggage: travel insurance covers theft and loss of your luggage, regardless of location and circumstances (when travelling, in your rental car, at your hotel, etc.). As far as credit cards are concerned, only premium or high-end cards insure it and only when they are registered with a public transport company.
Day-to-day healthcare expenses: most of the time, bank card insurance sets a minimum deductible of €50 for these medical costs. In other words, you will pay for most of the cost of a consultation, as well as the cost of buying medicines.
Compared to traditional travel insurance, the cover provided with a standard credit card is definitely not sufficient. Reduced medical cover and limited luggage insurance: too much is missing to make it a quality insurance package.
Higher ceilings for hospitalisation costs and luggage
Dedicated travel insurance not only reimburses you for more events, but does so at much higher levels.
For example, the Visa Classic card covers hospital expenses of €11,000 and the Gold card €155,000, while travel insurance covers costs ranging from €150,000 to €1,000,000. This amount may seem excessive, but allows for adequate care in countries such as the United States.
The ceilings are also higher for luggage. Most travel insurance insures it up to €2,000 with no deductible. Conversely, a Mastercard Gold card, for example, only covers you for €850, with a deductible of €70.
Cover for long trips
With travel insurance, you decide on the duration of cover you need. Most insurance policies enable you to take out annual policies that are automatically renewed (remember to request cancellation one month before the policy expires).
Insurance fees take the form of a fixed monthly direct debit. That being said, some insurance companies offer a sliding scale of charges depending on the duration of the trip.
Do you want to take out a reliable and comprehensive insurance policy? Foyer offers travel insurance via mozaïk home insurance as well as customised one-off or annual policies.
Share this article: