Home > Blog > Everyday > Enter the Uewersauer Trail in the magnificent setting of the Upper-Sûre nature park
Enter the Uewersauer Trail in the magnificent setting of the Upper-Sûre nature park
The Uewersauer Trail is a very dynamic sports event that epitomises values such as team spirit, solidarity, fair play and above all challenge, through the length and degree of difficulty of the race.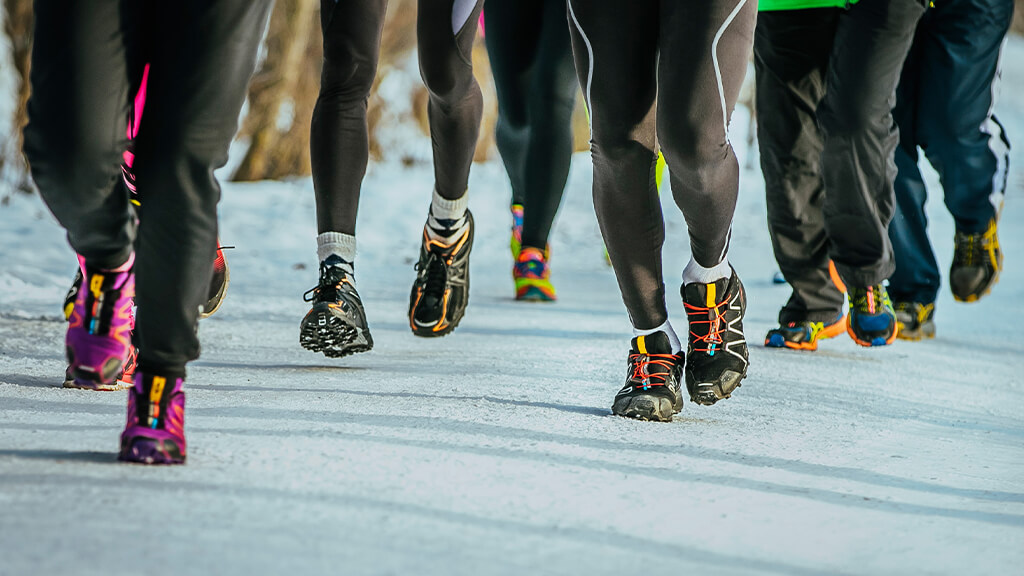 This 13th edition will be held on Sunday, 20 November 2022 in the region of Heiderscheid, and offers a choice between three courses, the Uewersauer Trail covering 52 km, the Mid Trail covering 32.7 km and the Sprint Trail covering 11.3 km. Nordic Walking is also offered as an alternative to the Trail.
The Team-Trail is an Ultra-Trail race for three-person relay teams (men's TTM, women's TTW or mixed TTX teams), who hand over at two predetermined points over the course. Only one number is allocated to each team. At the two relay points, the number is passed to the next relay competitor.
Distances
Participants in the team category have to cover the following distances:
20 km for the first runner (relay between Esch-sur-Sûre and Lultzhausen on road N27)
15.4 km for the second runner (relay between the villages of Heiderscheider-Grund and Goesdorf on road CR361)
16.7 km for the third runner
For the first time this year, Foyer is the main sponsor of the Uewersauer Trail and looks forward to seeing you in the magnificent setting of the Upper-Sûre nature park. The number taking part is constantly increasing, with participants in all disciplines. Don't hesitate to sign up today on https://www.chiplauf.de/fr/events/trail-uewersauer-2022.
By taking part in the Trail, runners make a commitment to a good cause, as part of the proceeds will be donated to the associations "Ile aux Clowns" and "Privaten Déiereschutz asbl", while another part will be used to support deserving young sportspeople.
Departure times for the various races
8:30: Mid Trail 32.7 km
08:35: Walkers/Nordic Walkers 32.7 km
08:45: Uewersauer Trail 52 km and Team Trail 52 km
10:00: Sprint Trail 11.3 km and Walkers/Nordic Walkers 11.3 km
We hope that all participants are able to prepare well for the event, meet their targets and enjoy themselves at one of the last sports event of the year in Luxembourg.
So, to all Trail amateurs and enthusiasts, enjoy the challenge and excel yourselves!
Share this article: