Night of Culture
Foyer is a partner of the ninth edition of the Night of Culture, on 19 September 2020.

After the theme of Water of the Alzette in 2019, this year you will find a programme around the theme of Take the Air.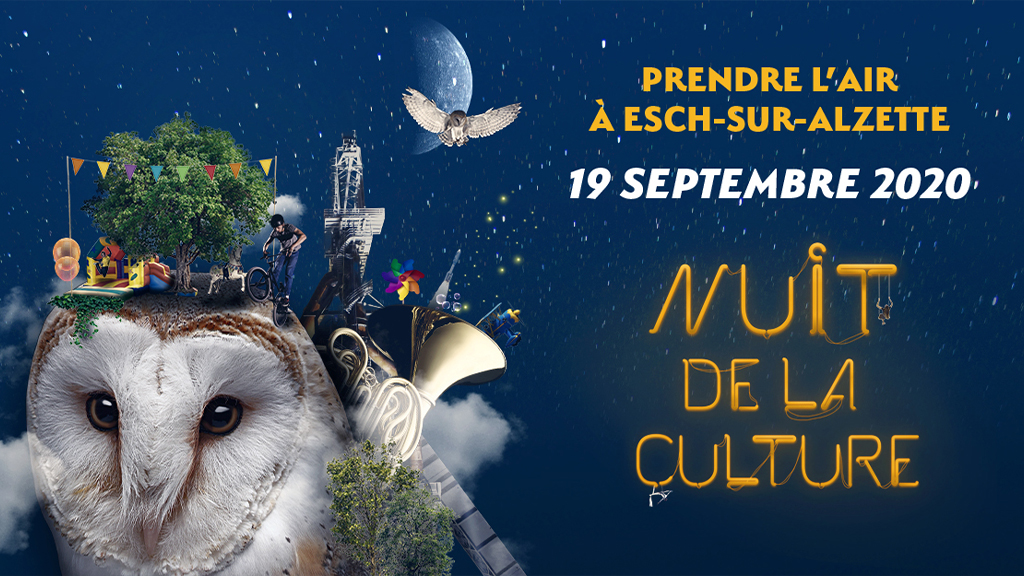 This new edition will connect Luxembourg to France with educational and cycling paths.
The bike is being honoured, so take advantage of it to discover the various cycling facilities and take part in a festive tour around a number of activities.
For the first part, the Esch-sur-Alzette centre (from 15:30) and Villerupt (from 10:00) will welcome you alone or as a family to help you travel and discover unusual and sometimes unknown places with artists from Luxembourg and abroad.
From 18:30 until midnight, the Université-Belval district will be very lively and you'll be able to choose from a number guided tours and attend various shows.
Follow this event live online at Nuitdelaculture.lu and on its Facebook and Instagram pages and don't forget to sign up for guided tours and workshops. Foyer is proud to support Luxembourg culture at this event and invites you to view the following programme.
Share this article: