Home > Blog > News > Réidener Wanterlaf powered by Foyer
Réidener Wanterlaf powered by Foyer
"Réidener Wanterlaf", an untimed race for a good cause. An event to get the year off to a good start: register now to take part in this race, which returns after a two-year absence, on 8 January 2023 in Redange.
We would like to invite all sportsmen and women and walking enthusiasts to meet on the first Sunday of January in Redange, at the Atert Lycée.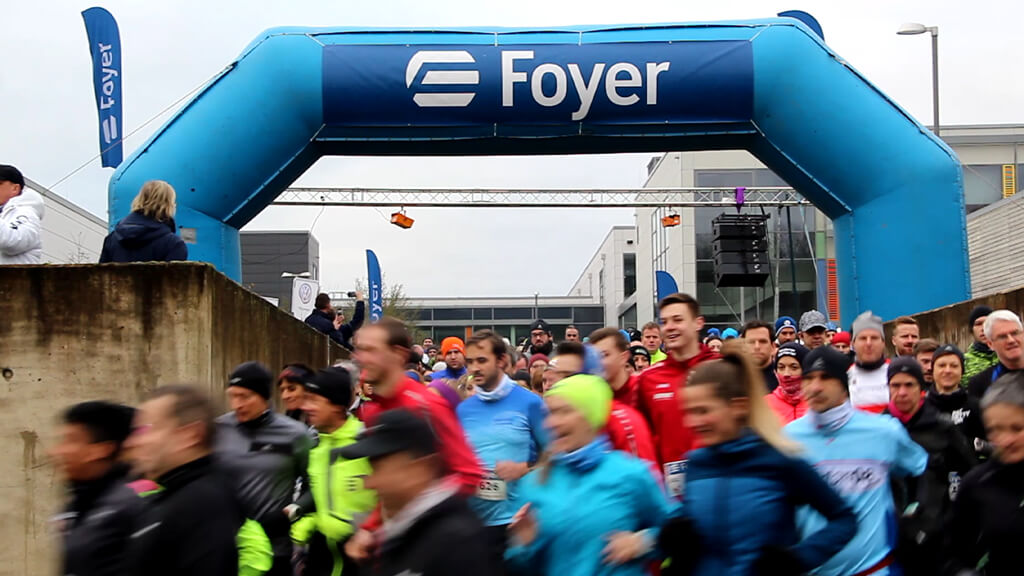 Running, walking & Nordic-walking
Foyer is pleased to support this very popular event and the first free race of the year. More than 1,500 amateurs take part in it every year. On the programme are running, walking and Nordic walking, in an untimed winter race that everyone can enjoy at their own pace while contributing to a good cause.
A choice of four courses is offered: 6, 10, 14 and 19 km running or walking.Start times are 8.45 am for those who would rather walk and 10 am for those who wish to run.
If you have made any New Year's resolutions, register now for this race, which will take you on a magnificent tour of the area around Redange.
Racing for a good cause
100% of registration fees will be donated to various associations. Donations have gone to the following beneficiaries since 2007: Télévie, Trisomie21, Op der Schock, Fondation Kriibskrank Kanner, Luxrollers, Ile aux Clowns, Rhana Muppen ënnerstëtzen Leit am Rollstull, Make a wish, Wonschkutsch, Zauberen mat Stoffreschter an Stroossenengelen.
We hope all runners and walkers have lots of fun in taking part in the 15th edition of the "Réidener Wanterlaf" in 2023.
You can find more information on the website at: http://www.4runner.lu/.
Share this article: