Home > Blog > News > Luxembourg's largest Esports competition is back
Luxembourg's largest Esports competition is back
Luxembourg's largest Esports competition is back! After the first two exceptional FIFA seasons, make way for an even more exciting 3rd edition! Foyer supports the "Post Esports Masters" for the second time in a row, with three tournaments: FIFA, Clash Royale and Rocket League. With this partnership, Foyer is keen to contribute to the development of Esports players and teams in Luxembourg.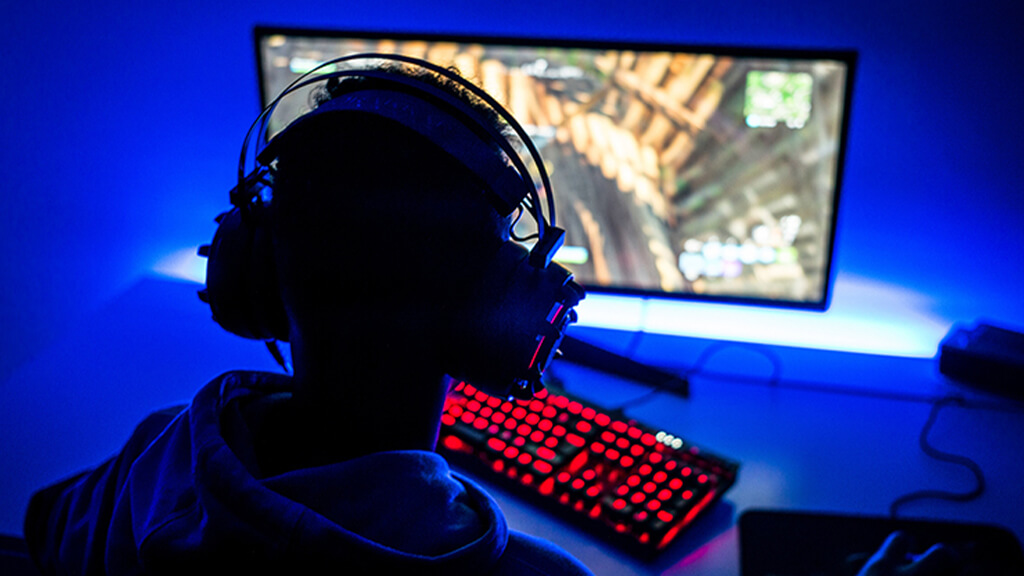 Come to the week-end finals on 25 and 26 June 2022 at Luxexpo the Box to see the best Rocket League, Clash Royale and FIFA22 players of Luxembourg and its Greater Region compete on stage to crown the champion! The Clash Royale and FIFA22 finalists will meet on Saturday, and the Rocket League finalists on Sunday.
A 900 m2 room with 200 seats, a 60 m2 stage, an incredible sound and light show, an exceptional playing level and three Samsung Galaxy S22 Ultras to be won (in a public draw). Everything for an unforgettable experience!
This year, the three competitions did not take place at the same time, but one after another between January and June.
FIFA22 season – from 24 January 2022 to 27 February 2022
Clash Royale season – from 14 March 2022 to 17 April 2022
Rocket League season – from 2 May 2022 to 5 June 2022
The names of the finalists of the three competitions are now known. Don't miss the event on 25 June at Luxexpo The box to find out who among Shadoow, LouisLux, Abdoubrown or Ciscinho will win the "FIFA22" champion's title and who among Blackpearl, Pitou, Xene or Thaddeus will win the "Clash Royale" title.
On Sunday 26 June, the four finalists, Rift Sloths, Minkz#Mix, Team Lëtzebuerg and Aller le Foot will try their all to win the "Rocket League" champion's title.
Programme and wins scheduled for the finals:
SATURDAY 25 JUNE
10:00 am – 2:30 pm / FIFA22 Finals (on PS4)
1st prize: €1,700
2nd prize: €1,200
3rd prize: €500
4th prize: €250
3:00 pm – 7:00 pm / Clash Royale Finals (on Mobile)
1st prize: €1,900
2nd prize: €1,450
3rd prize: €700
4th prize: €350
SUNDAY 26 JUNE
10:00 am – 6:00 pm / Rocket League Finals (on all platforms)
1st prize: €3,000
2nd prize: €1,950
3rd prize: €1,050
4th prize: €450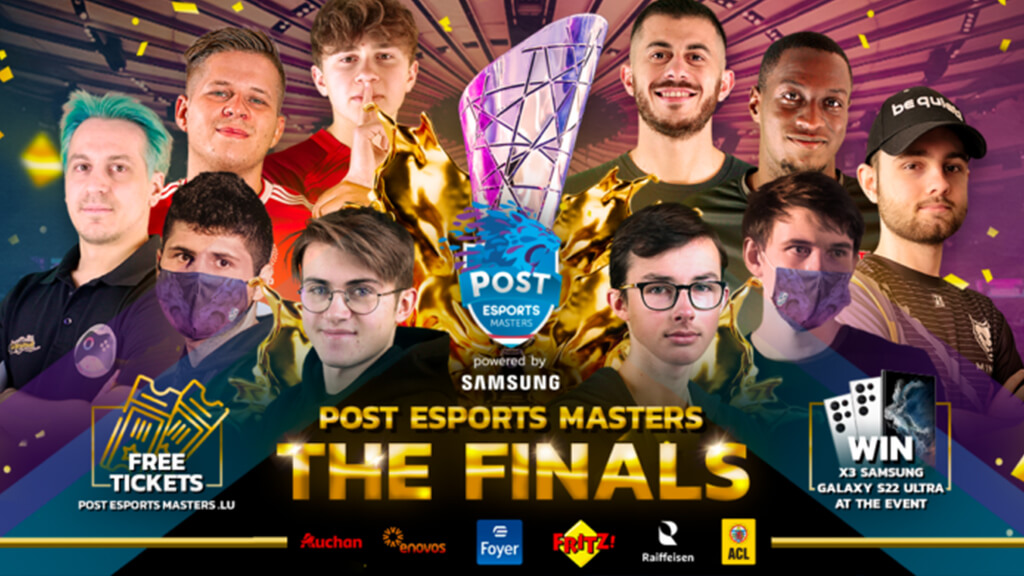 Reserve your seat and come see Luxembourg's biggest Esports show ever on www.postesportsmastes.lu and experience an unforgettable moment with high-level skilled players!
Share this article: