Home > Blog > Mobility > Driving aids: the current state of technology
Driving aids: the current state of technology
In the space of just a few years, driving aids have become indispensable on many car models. Find out in this article which systems are the most common, what they do and what the future holds.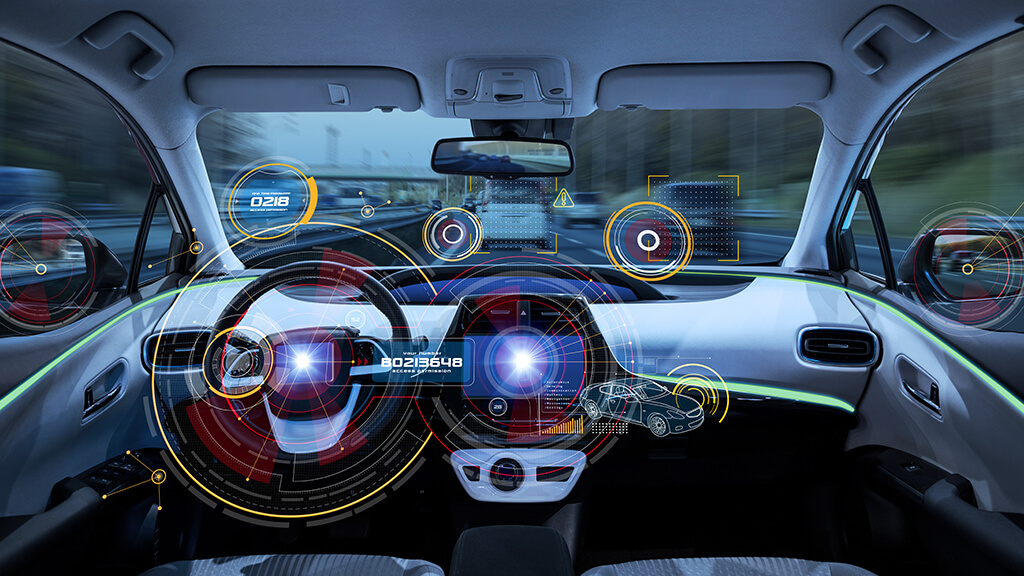 They offer a wealth of advantages
Our worst enemies on the road are distraction, unaware of our vehicle's measurements and slow reaction times. The majority of road accidents are at least partly attributable to human error. And since every driver is fallible, driving aids are valuable resources that help to drastically reduce the risk of accidents.
There are six levels of driving assistance systems:
Level 0, aids warn the driver and can regain control of the vehicle in urgent circumstances. Examples: collision avoidance radar and emergency braking
Level 1, aids provide continuous assistance for driving, braking and acceleration. Example: cruise control
Level 2, aids are partial automation. This is usually a combination of adaptive cruise control and lane centering.
Level 3, aids can drive on autopilot but need human assistance when circumstances require. Drivers must therefore remain vigilant.
Level 4 and 5, aids are autopilots, with level 5 not even requiring human intervention.
According to official European figures, driving aids can help reduce accidents by 20-55%.
Which systems are the most common?
There are now many devices available to help you on the road every day. While autonomous driving (levels 3, 4 and 5) is not yet very common on the European market, level 0, 1 and 2 aids are available in many vehicles.
Emergency brake assist
An animal that wanders onto the road without warning can cause serious damage to your vehicle and even injure its occupants. Fortunately, emergency brake assist can anticipate this situation by temporarily regaining control of the vehicle, consequently avoiding a great deal of damage.
Parking assistance
Who hasn't found it difficult to park their car in an extremely tight space? The sensors and reversing camera are a very useful aid that prevents a lot of physical damage.
Blind spot detector and collision avoidance radar
Every vehicle has blind spots that can increase the risk of collision with an object or road user. The collision avoidance system and blind spot detector will identify obstacles that your eyes cannot see.
Lane support
For drivers who tend to swerve from one lane to another, this system is essential. It warns you when your vehicle changes lane without you having engaged your indicators, for example by sending vibrations through your steering wheel. Lane centering will automatically redirect your vehicle to the centre of its lane.
Cruise control
Also known as speed control, this allows you to maintain cruising speed, even when you're distracted. Adaptive cruise control goes one step further: it adapts your speed based on the distance between you and the car in front of you.
Some manufacturers even add special features to their models, such as hill descent control.
Good to know: Many car insurers offer a discount if your vehicle is equipped with driving aids. Don't hesitate to mention this when taking out a new policy!
When will 100% automatic driving be possible?
Some manufacturers are planning to revolutionise the future of the car before others. French company Navya has already developed driverless electric shuttles that can carry up to 15 passengers.
In the US, self-driving taxis have been operating in San Francisco (California) and Phoenix (Arizona) for several years. Volvo has announced a partnership with Chinese search engine Baidu to develop autonomous electric cars for the Chinese market.
There's every chance that automation will become the norm in a few years' time!
Want to find out more about our car offer?
We have selected the essential offers for you.
Share this article: