Home > Blog > Home > How to protect your wine cellar: what your insurer has to say
How to protect your wine cellar: what your insurer has to say
As a winelover, you take great care in selecting and storing your vintage and grand cru wines. From vine to glass, wine is delicate and needs to be looked after carefully and most importantly, stored in ideal conditions. Have you therefore considered insuring your cellar and bottles as they deserve? Like the rest of your property, should they be from water damage, fire or theft and does your home insurance cover your cellar contents?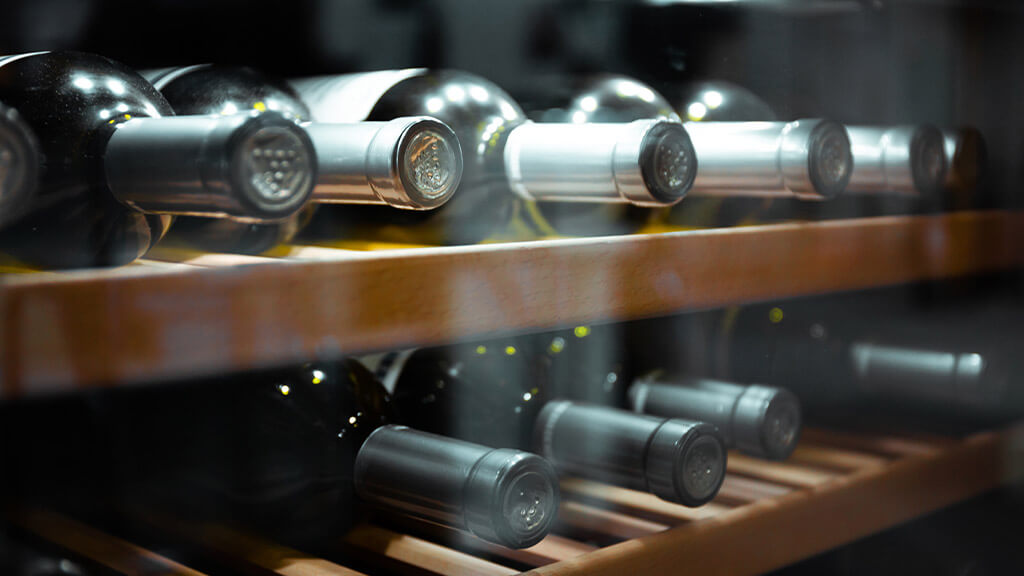 Check whether your home insurance meets your needs
Unless you are involved in the wine trade or have a very valuable collection, you do not need specific insurance for a wine cellar. Under home insurance (link to mozaik), wine is considered as a drink and is included in your home contents. When you take out your home insurance, you work out with your insurance agent the value of the contents to be covered. You can tell your agent at that point if you want to insure part or all the contents of your cellar. In the event of a claim, compensation will be limited to the maximum sum insured.
Your wine is covered if it is stored in the cellar of your house or flat as well as if you install an electric wine cellar inside your home. If your wine is stored in an electric wine cellar and this cellar is damaged, it will be insured and your policy may provide compensation for the wine in it. If you use an outbuilding, check with your insurer whether you need to adjust your policy, as the amount of contents insured may be limited or even excluded.
Keep accounts and think ahead
Keeping an up to date e inventory of your cellar is important for assessing its value and how it is changing. You can use apps such as Vinocell, Smart Cave or Ploc to manage your cellar from your smartphone.
If wine is your passion and you are adding more and more valuable wines to your cellar or buying in greater quantities, consider reviewing the situation with your insurance agent. You can assess together how much insurance cover is needed compared to the value you declared when you took out your policy and adjust it as required to incorporate this value in the insured contents.
Consider also scanning your purchase invoices or till receipts. They often get lost or become illegible over time but are useful evidence of your inventory. And they are essential when assessing losses in the event of fire or water damage, when the labels on the bottles can no longer be used.
If you cannot identify the origin and age of the bottles, your insurer will offer you a lump sum in compensation. For example, up to €40 per non-identifiable bottle, with a maximum limit per claim (e.g. €12,500), usually without any excess. If bottles can be identified, the compensation will not be limited (e.g. to €12,500) but based on the replacement value of the wine lost on the day of the loss event, subject to the amounts insured that you have declared.
Share this article: