Home > Blog > Health > Get ready: The 46th edition of "Walfer Vollekslaf" will be held on Sunday, 2 October
Get ready: The 46th edition of "Walfer Vollekslaf" will be held on Sunday, 2 October
For 16 years, Foyer has supported the popular race "Walfer Vollekslaf", nicknamed "Walfy", a tribute to tradition and innovation, which will take place on Sunday, 2 October.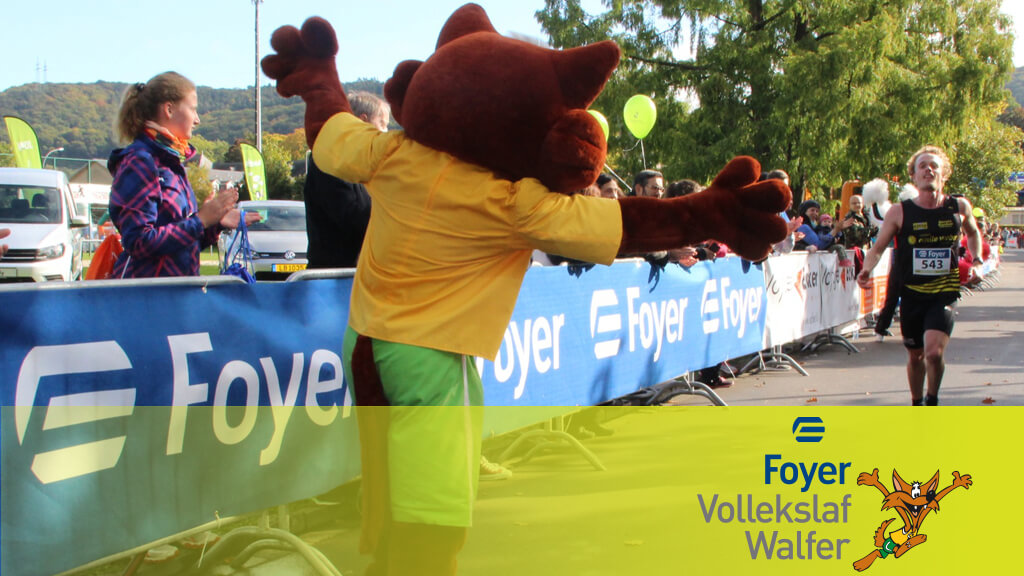 One event, three races
Three races are available: the 1 km Minilaf for children 5 to 12 years of age, the 5.5 km Juniorlaf for youths between 11 and 18 years of age and the 12 km Vollekslaf. The race starts at 10 a.m. For logistical reasons, the kid's race, which will start at 9:45 a.m., is exclusively reserved for school classes accompanied only by their teacher/monitor/instructor.
Label Green Event
A.s.b.l. Vollekslaf Walfer will seek the "Label Green Event" for its race and will do everything in its power to get it by asking everyone in attendance on that day (sponsors, runners, organisers, volunteers, etc.) to please respect the following instructions as much as possible:
reduce plastic packaging and take it to the company's warehouse
don't offer plastic gadgets
stack boxes and dispose of them on the pallets provided by the municipality
sort rubbish after the race and, if possible, bring it home with you
don't throw rubbish into public waste bins
replace plastics on the tables with reusable tablecloths or no tablecloths
Win free entries for the "Walfy" race
For the 46th edition of "Walfer Vollekslaf", Foyer wants to help you win free entries.
The prize draw will take place on 27 September 2022.
To participate in the contest, which will take place between 20 and 26 September, please complete the form at the bottom of the page. The winners will be contacted via private message.
For more information about the terms and conditions of entry, please see the competition rules.
Good luck to all you athletes!
Share this article: