Home > Blog > Health > Breast cancer: a global challenge and local solutions
Breast cancer: a global challenge and local solutions
Breast cancer is a disease that affects millions of women worldwide. According to the World Health Organization, it is the most common and deadly cancer among women, with an estimated 2.3 million new cases diagnosed in 2020. In Luxembourg that same year, it was estimated that one woman in nine would develop breast cancer in her lifetime.

As part of Pink October and the "Foyer contre le cancer" program, Foyer offers an overview of the disease, the factors that increase risk, government efforts and existing initiatives to raise awareness and facilitate early detection in Luxembourg.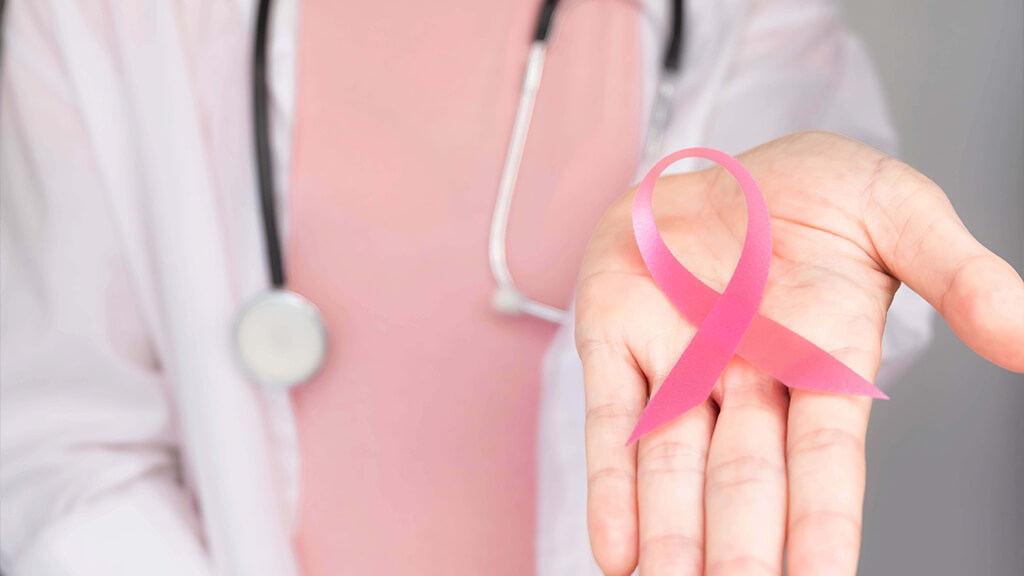 Risk factors
Several risk factors have been identified as contributing to the development of breast cancer. Not all of these factors are controllable, such as aging, family history or genetic mutations. On the other hand, among the factors we can control, lifestyle plays an important role in the development of this disease. Excessive alcohol consumption, smoking, obesity, and lack of physical activity greatly increase the risk of developing breast cancer. Unfortunately, a person who doesn't meet any of these criteria can still develop the disease, underlining the importance of regular screening for all women, whatever their risk profile. On the other hand, the good news is that not everyone with these characteristics will contract breast cancer. However, forewarned is forearmed, thus, it is worth highlighting practices and good habits to minimize the risks.
Raising awareness: the first step
Markers favouring the development of breast cancer are often highlighted during awareness campaigns in Luxembourg. In the country, awareness-raising takes various forms:
– Information and awareness days in several hospitals in collaboration with the "Foundation Cancer" and the associations Think Pink Lux and Europa Donna Luxembourg;
– Races such as the Broschtskriibslaaf and Race for the Cure organized by Europa Donna Luxembourg and Think Pink Lux and ;
– Digital campaigns on social networks.
Luxembourg also has its own "Institut National du Cancer" (INC) which, through its website and resources, offers a detailed guide to the various stages of screening (from mammography to interpretation of results), as well as resources for patients and their families.
Well-organized screening in Luxembourg
The country also highlights the early signs of the disease and the importance of screening, which it promotes through concrete actions. Mammograms and special breast X-rays are essential to detect abnormalities before any visible symptoms appear. Early detection offers a better chance of recovery, and often enables less invasive treatment. In Luxembourg, the Mammography Program offers free mammograms to women aged 50 to 69 every two years, with double reading of the results. The aim is to ensure that all women in this age bracket have access to regular, effective screening.
The government also recognizes the importance of psychological support for women facing breast cancer and offers free psychological resources. In addition, organizations such as the "Fondation Cancer" and Europa Donna Luxembourg provide support for patients and their families, including discussion groups for cancer patients and stress management groups, as well as lists of therapists and convalescent facilities.
A major public health issue
Breast cancer remains a major public health concern worldwide, including in Luxembourg. Therefore, the country tries to raise awareness and facilitate access to screening for all women, in order to save lives and improve patients' quality of life. In the fight against breast cancer, every action, like Foyer's campaign, counts and makes a difference. Every day, let's fight breast cancer together!
Share this article: