WLTP and engine types: how do you choose between petrol, diesel, hybrid, and full electric? How do you choose your vehicle?
Beginning 1 March 2020, all new cars will have higher consumption and pollution levels… on paper. Luxembourg will apply the values resulting from a new method of calculating the environmental impact of vehicles: WLTP (World Harmonised Light Vehicle Test Procedure). How should you take these figures into account when buying your new car? This article tells you everything.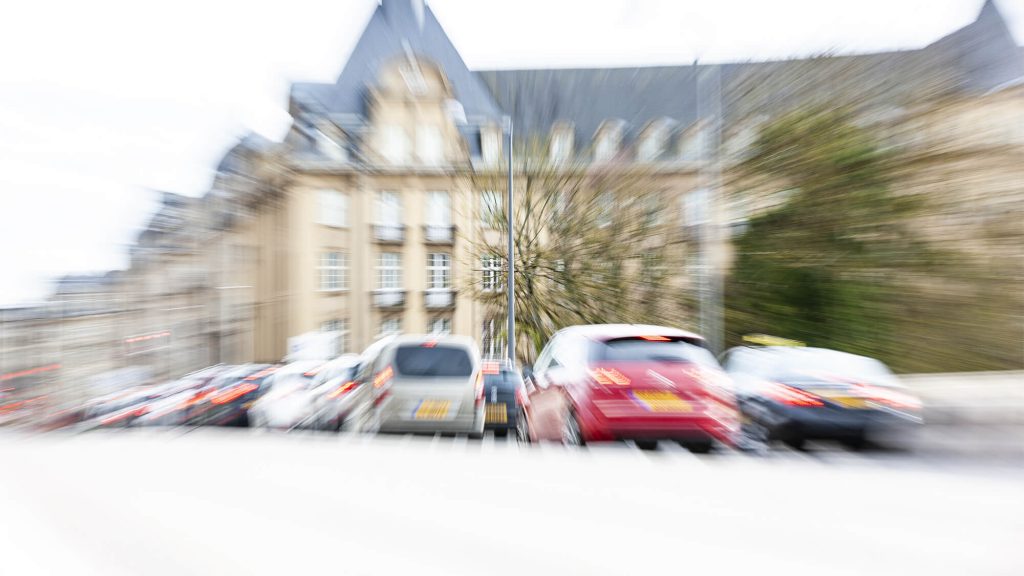 Major change with the WLTP
Cars, their engines, and driving habits have changed so much that this reform was necessary. Awareness and environmental requirements have also changed, and this new testing protocol will verify that manufacturers comply with the European Union's CO₂ emission targets.
The transition has been under way for three years. New vehicles manufactured since September 2017 have already been tested according to the WLTP procedure.
However, on 1 March, the Luxembourg State will permanently incorporate these values into its incentive and taxation mechanisms. It is therefore possible that after this date, some hybrid cars will no longer be eligible for the €2,500 incentive if their new values exceed 50 g of CO₂ per kilometre.
Before and after: Understanding the new data
At the Autofestival, you may encounter cars with conflicting technical specifications: an electric car claiming a range of 540 km NEDC and 450 km WLTP or a petrol car with fuel consumption of 5.2 L NEDC and 6.1 L WLTP. What should you think of these figures, and what should you believe?
The WLTP standard is much stricter, but it is also much closer to the truth than its predecessor, the New European Driving Cycle (NEDC), which dates back to the 1970s. Everything was simpler before, but not necessarily realistic. NEDC consumption and range forecasts were impossible to obtain under real conditions.
The NEDC figures will therefore always be more (too) optimistic, but you should not take them at face value and even less use them as a basis for comparison with another vehicle with WLTP values.
So, which type of engine should you choose?
Diesel, petrol, hybrid, rechargeable hybrid, electric, or CNG: you have a wide selection.
The WLTP measurements can shed like on this choice by more reliably predicting the fuel consumption and range of vehicles that you are comparing.
For electric vehicles, you will have a better idea of the mileage that you can travel with a single charge. If you are a high-mileage driver and diesel traditionally interests you, you will find it easier to compare its cost-effectiveness with other engine types.
Ultimately, the WLTP will not present any advantages or disadvantages for one engine type compared with others. However, you will have good information to sort through vehicles on a case-by-case basis.
How taxation will be impacted
Nothing changes in the tax formula, but if you register your vehicle after 1 March 2020, its WLTP values will be applied.
A diesel car producing 120 g CO₂/km according to the WLTP standard will be taxed at the same amount as another diesel vehicle producing 120 g CO₂/km under NEDC.
However, CO₂ emissions, which serve as the basis for calculation, increase by 24% to 31% with the WLTP tests. As of 1 March, you should therefore expect to pay a significantly higher tax.
What about vehicles purchased before 1 March?
If your vehicle was registered for the first time before 1 March 2020, its NEDC values will continue to be taken into account until it is permanently deregistered. No retroactive application of WLTP values is planned by the government.
Driving in the real world
Being more representative of the reality is the central issue of the WLTP, even though all these tests are conducted in laboratories to ensure comparability of testing conditions for all vehicles, such as wind, temperature, traffic density, and road condition.
Here is a table of the differences between the new and old protocols:
NEDC
WLTP
Number of test cycles
1
Up to 4
Time of each cycle
20 minutes
30 minutes
Distance of each cycle
11 km
23.25 km
Driving phases
2
4
66% city
52% city
34% outside city
48% outside city
Average speed
34 km/h
46.5 km/h
Maximum speed
120 km/h
131 km/h
Impact of options
No
Yes
Gear selection
Fixed
Variable
Testing temperature
Between 20 and 30 °C
Fixed at 23 °C
Not only are the testing conditions more evident, but the WLTP better reflects the emission levels of individually manufactured vehicles. Their optional equipment is taken into account since it can have an impact on their weight and aerodynamics.
Share this article: