Home > Blog > News > The challenge for insurers in response to climate change
The challenge for insurers in response to climate change
Their names are Dennis, Ciara or Ines. Storms, tornadoes, floods… These events linked to climate change strike more and more often in our regions, causing thousands of victims and colossal property damage. They affect the entire population and are particularly challenging for insurers, whose role in prevention, compensation and as socially committed stakeholders is now more important than ever.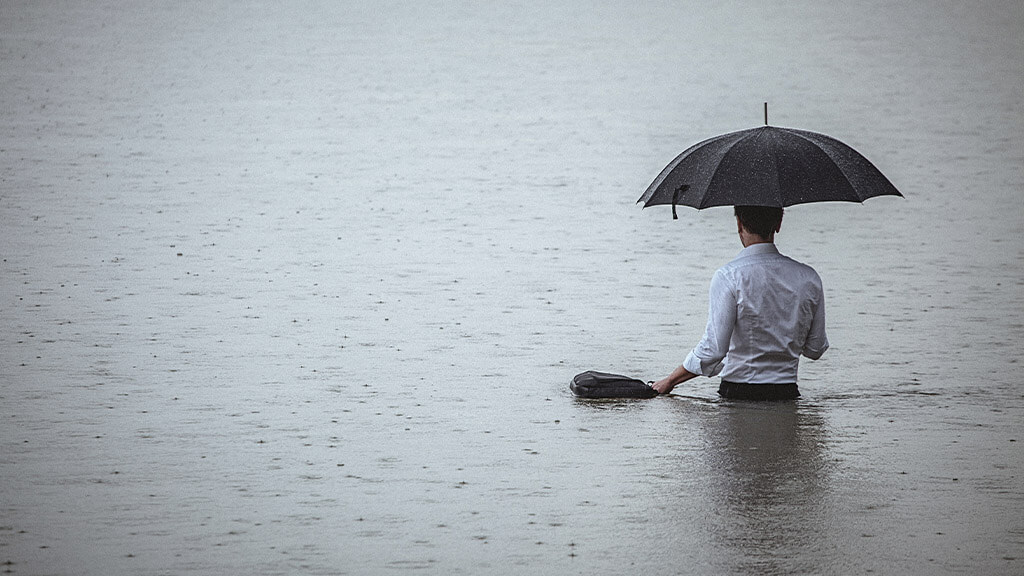 In recent years, Luxembourg, like the rest of the world, has experienced increasingly abnormal and violent weather phenomena. In the face of climate change – which is no longer just a concept, but rather a reality that humanity must face – awareness is growing. One such example of this is the signing of the Paris agreements, aiming to keep global warming below 2°C compared to pre-industrial levels by 2100.
As efforts to limit the rise in temperature are undertaken and continue to unfold, a series of climate events are turning our lives upside down. Last July, torrential rains in the regions of the Sûre River in Luxembourg, western Germany and parts of Belgium and the Netherlands left a lasting impression, sweeping away many homes and possessions, and unfortunately taking many lives.
From a property standpoint, the Luxembourg Insurance and Reinsurance Association (ACA) estimated the damage to homes and vehicles at 120 million euros and called it the most expensive disaster in the history of Luxembourg insurance. From a human standpoint, the victims lost, the memories swept away and the lives to be rebuilt are priceless.
Under these circumstances, the challenges are enormous not only for the people affected by these events of unprecedented scale, but also for several stakeholders who have a role to play in the climate transition.
On the one hand, governments need to overhaul public infrastructure and adapt urban planning rules to account for these changes. On the other, insurers, who are on the front line alongside their customers during hard times, have a vested interest in supporting the societal effort to mitigate global warming. They have several drivers for action, from adopting a sustainable investment policy to having a prudent risk-acceptance policy and updating products and services for customers.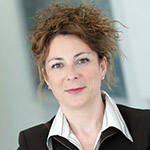 For a deeper understanding, we asked Réjane Pepek, Head of Compensation & Customer Service at Foyer, a few questions about the challenges that major climate events represent for insurers:
How do you approach a natural disaster as an insurer?
Réjane Pepek (RP): Well, I would say, as with any claim, by responding to help customers. I remember the tornado that hit southern Luxembourg in 2019. It was a Friday night. From the very first hours after the tornado hit and throughout the weekend, our agents and inspectors were actively on the ground and helping those affected take the first emergency measures. During the floods last July, the same commitment was shown by our employees, experts and agents to reassure our customers, and sometimes even to find a place for them to stay, conduct the necessary expert appraisals or manage a massive influx of claims.
To what extent can such events be anticipated?
RP: While major floods and flooding can sometimes be anticipated by weather alerts, more and more disasters are unfortunately occurring suddenly and without warning. The last torrential rains that hit the country or again the tornado of 2019 come to mind. In these cases, it is almost impossible to know in advance that an event will occur, and this illustrates the importance of prevention.
In this respect, the increase in natural disasters in the recent past has led many people to take out flood insurance. This is an excellent reflex which over 80% of our customers have had, and I thank them for it. Aside from taking out insurance, some preventive measures can be very useful. I think one is safely storing important documents or installing water backflow preventers.
What lessons can be learned for the future?
RP: Climate change is underway and this is unfortunately not likely to change in the short term. Nevertheless, I am convinced that as an insurer we have a key role to play, not only in compensating our customers in the event of a claim, but also first and foremost in supporting them in terms of prevention. In this respect, new technologies coupled with the data we have on high-risk areas can be key assets to better prevent and anticipate natural disasters.
Additionally, as an institutional stakeholder, we also have a social responsibility towards our shareholders, suppliers and customers. We must keep taking action to make a difference and ensure a better world, whether directly by lowering our carbon footprint or through our financial investments.
Share this article: