Home > Blog > News > Our Planet, the live experience not to be missed!
Our Planet, the live experience not to be missed!
As part of the 100 years of the Foyer Group, we would like to give you the opportunity to win tickets for this autumn's must-see event, Our Planet. This Emmy Award-winning Netflix documentary, re-imagined as a live experience in an arena with a symphony orchestra. The event will take place on Saturday October 8 at 6.30 pm at the Coque in Kirchberg.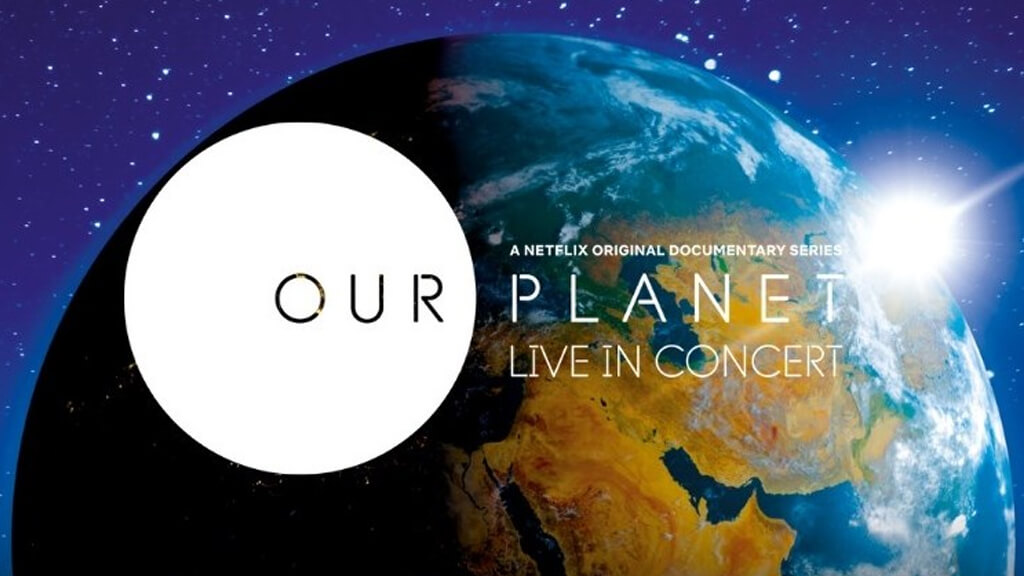 The eight-part documentary series Our Planet has been reinvented as a two-hour show, complete with visual and sound effects, accompanied by a 44-piece orchestra.
Our Planet's incredible cinematography projected onto a giant screen will offer the audience total immersion into the wonders of the earth's fauna and flora and their habitats. Intelligent lighting programmed to work in sync with the images will enhance the visual experience beyond the screen.
In 2019, the documentary Our Planet received an Emmy Award
Our Planet conquered the world when it was released in April 2019. Taking viewers on a grand, initiatory journey that highlights the beauty and increased fragility of our natural world, the series explores the threat that humans pose to their natural environment and all the species that inhabit it. The series also emphasises that there is still time to respond to the environmental challenges, if we act now.
This autumn's must-see event in Luxembourg
Our Planet Live in Concert combines the highlights of the series with brand new orchestrations and sequences to create an immersive journey around our planet. Our Planet's exceptional footage combined with a high-quality live production will create a spectacular live experience.
Our Planet Live in Concert brings together some of the world's greatest designers, directors, musicians and environmentalists to create a unique experience.
A show that will delight both music and cinema fans.
To enter, please complete the form below until the September 26.
The prize draw will be held on Tuesday September 27.
The winners will be contacted via private message.
For more information about the terms and conditions of entry, please see the competition rules.
Try your luck to win 2 tickets and enjoy a special evening!
Share this article: