Lëtz Go Gold
Since 2018, Foyer has shown its solidarity with Fondation Kriibskrank Kanner by acting as the main partner in the charity run to combat childhood cancer.
Foyer encourages you to take part in this, and looks forward to seeing you on 25 September 2021 for a connected race. Runners will be able to gather for a warm-up via live stream.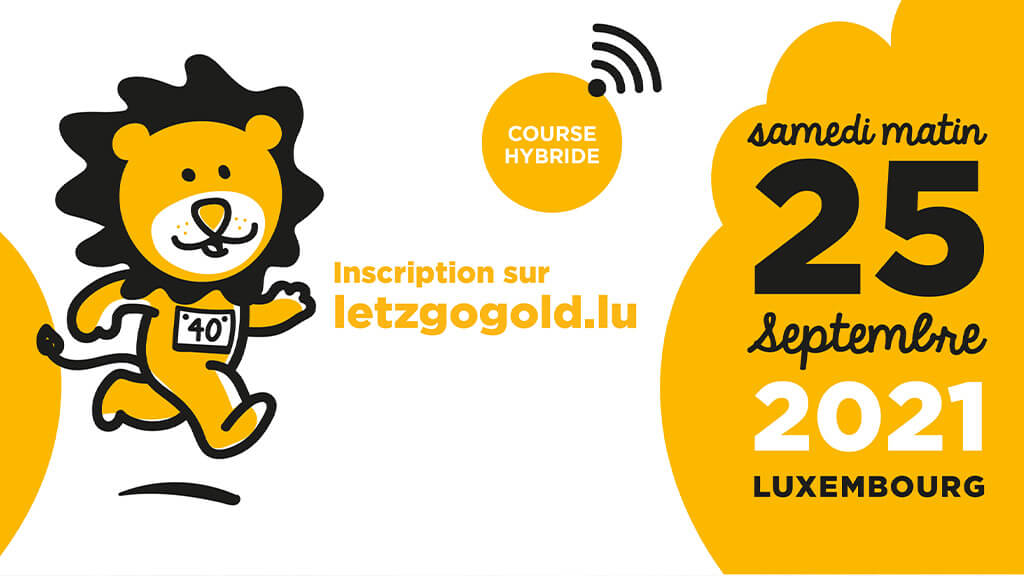 A reminder of the concept: this is no ordinary run, as every participant commits to raising a minimum of €200 from the people they know. All donations will be dedicated to research into childhood cancer.
Only participants who have met this challenge will be able to take part in the untimed race.
Four courses are planned: run: 5 or 10 km – walk: 5 km – persons with reduced mobility: 1.5 km.
Not only will you take part in a positive action, you will also get a goody bag as a memory of the race.
All the ways in which you can register are on: https://www.letzgogold.lu/en
Share this article: