Home > Blog > News > Do something good and take part in the "Lëtz Go Gold" charity run
Do something good and take part in the "Lëtz Go Gold" charity run
Foyer is proud to support the fifth edition of "Lëtz Go Gold" and express its solidarity with the Kriibskrank Kanner Foundation.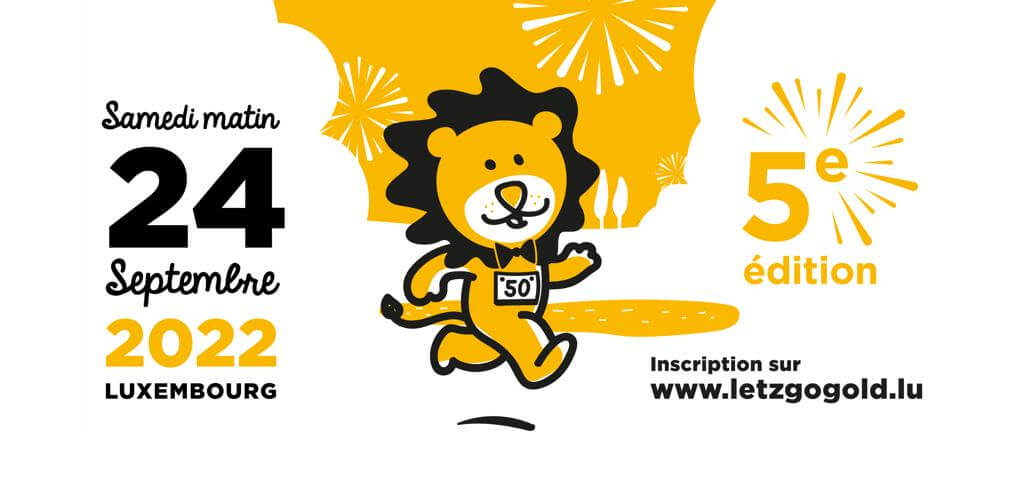 This charity does all it can to help and care for children who have cancer, also support  their families. In addition to the aid it provides to both children and  their families,  another key mission of the Foundation is cancer research.
The "Lëtz Go Gold" race raises funds that are entirely donated to the Foundation, which can then use it to finance carefully selected research projects.
As a main partner, Foyer supports the Foundation and encourages you to take part in this non-timed race. See you on 24 September 2022 in Kockelscheuer.
A reminder of the concept – this is no ordinary run, as every participant commits to raising a minimum of €200 (€100 for minors and students under 25) from the people they know.
All the proceeds will be dedicated to research into cancer in children: discovering new medicines, improving existing ones and learning more about the causes of cancer in children. The only condition is that you must reach this minimum amount to confirm your entry and guarantee your place on the starting line. Registration fees have been reduced to €10 per participant for the race's fifth anniversary.
Participants can run or walk 5 or 10 km on the day of the event. A 1.5 km circuit will also be provided for pushchairs and all-terrain wheelchairs.
All the ways in which you can register are on: https://www.letzgogold.lu/fr.
The morning of the race is also a celebratory event that the public may attend, so please come along and be part of this amazing moment of solidarity.
This event perfectly encapsulates the values of Foyer Group, which, as a corporate citizen, has for many years been involved in general interest and solidarity projects.
Last year, the fourth edition raised donations totalling €423,586, which were wholly allocated to child cancer research. Thanks to this incredible mobilisation, this huge cheque could be given to the prize-winning researchers of Fight Kids Cancer!
Foyer encourages you all to take part in this solidarity action in order to help child cancer research progress more quickly… by running!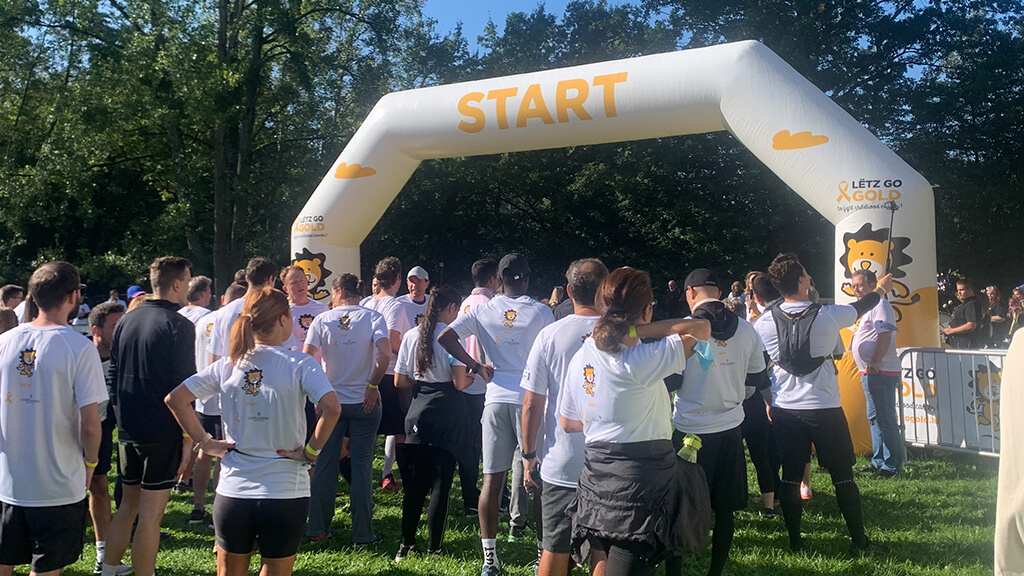 Share this article: