Home > Blog > News > Foyer, sponsor of the ING Marathon
Foyer, sponsor of the ING Marathon
Foyer is partnering the ING Marathon 2022.
This night marathon, returning to Luxembourg City, offers disciplines to please everyone, whatever their sporting aspirations.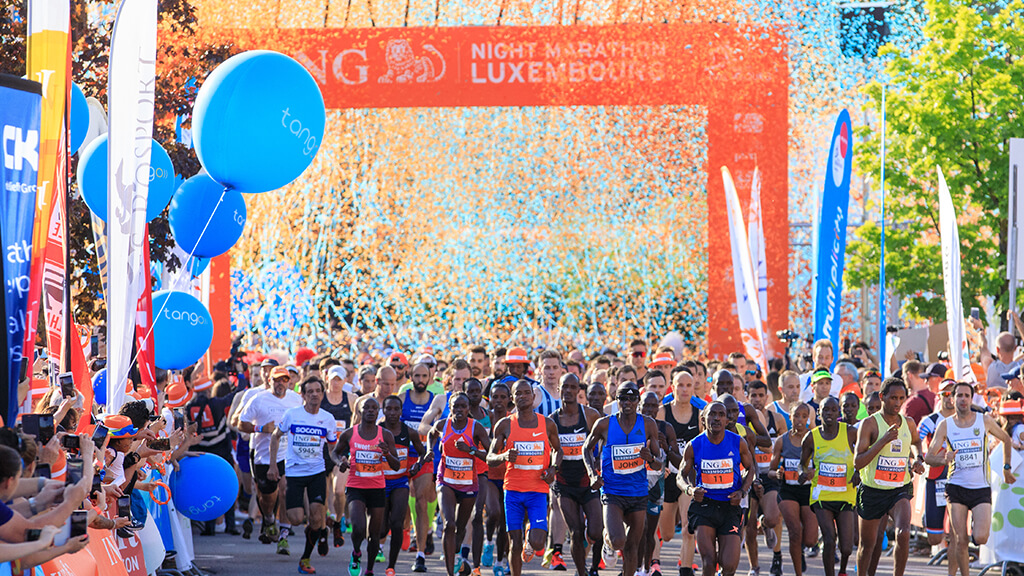 Foyer is pleased to announce that it is sponsoring the ING Marathon. After a two-year hiatus, this flagship sports event in Luxembourg is back with its 15th edition, amid considerable excitement. Foyer is supporting this great race, which will take place on Saturday 28 May.
For many years, Foyer has supported sporting events that are an integral part of its values, namely: togetherness, well-being, friendliness, pushing yourself to the limit and fair play.
The Foyer running team will be there at the start of the various disciplines organised, the marathon, the half-marathon and the Team Run. Register as soon as possible so that you too can be part of this major sporting event and be on the starting line at the end of May.
Foyer is also sponsoring the Mini Minimarathon powered by Foyer, a one-kilometre race for very small children born after 28 May 2017.
This marathon promises to recreate the festive atmosphere of previous years. The race leads participants past the Philharmonie, through Limpertsberg, Vallée de la Pétrusse, to the station district and back through Kirchberg. The start and finish will be organised on the Luxexpo The Box. What makes this sporting event special are the numerous hotspots that turn the whole city into a huge party.
Foyer is pleased to be able to contribute to the success of this marathon, which is one of the most important events in Luxembourg.
Come and discover or rediscover this event in Luxembourg City, which promises a new route with numerous hotspots, different musical styles along the way and disciplines for all sporting aspirations.
Share this article: