Home > Blog > News > The International Comic Festival celebrates its 28th anniversary
The International Comic Festival celebrates its 28th anniversary
This year, Foyer and the agency Theisen & Associés will be jointly sponsoring the International Comic Festival in Contern, which will be held on the weekend of 16th and 17th July 2022. It promises to be a fantastic event that you can enjoy with family or friends especially after r two years of restrictions. The festival is delighted to welcome back visitors, which promises to be r a friendly and fun event for comic-lovers young and old!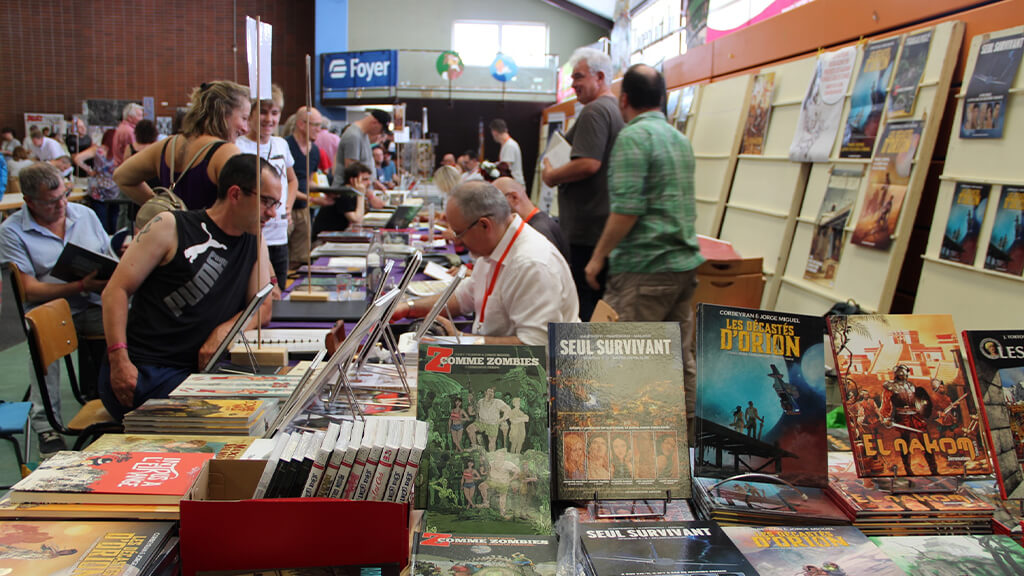 Comic fans will be able to soak up the party atmosphere while tracking down their favourite comics and meeting international authors. The artist Etienne Willem is the Festival's honorary president this year and will be there over the course of the weekend to sign his latest works.
Comic fans will be well catered for, with a line-up of more than 50 comic authors from Belgium, France, Luxembourg, Germany and the UK. American comics, Franco-Belgian comics, comics for young readers, fantasy comics, manga – there will be something for all tastes and ages.
You will be able to meet your favourite artists, as well as discovering new ones and even asking them to sign a copy. There will also be a host of stands where you can find what you're looking for, from a book signing by a famous author to a vintage edition of your favourite comic or an exhibition on graphic novels.
Come and stroll through the Contern village streets and check out the many dealers stands that will be located at the event and see if you can find that missing comic, or volume that is missing from your collection. Artists will also be present at the event for you to watch in admiration, as they do their creative work.
The Festival will be open on both days from 10am to 7pm, with signing sessions ending at 6pm. The Festival entrance fee is €3 per day for adults, with free admission for children under 12. Remember that entry is free for residents of Contern, Weiler-la-Tour, Schuttrange, Hesperange and Niederanven.
Please feel free to join us at the Foyer "Theisen & Associés" agency stand, where comic fans will have the chance to win prizes by spinning the wheel of fortune and taking part in a special comic book competition organised at the stand.
Foyer's support for the Contern Comic Festival underlines its commitment to the country's cultural life.
The Comic Festival is obviously about celebrating comics, but it is also a fun event where you can meet up with friends to relax over a drink while listening to our street musicians. So go on, treat yourself to a fun exploration of Contern, the Village of Comics.
For more information, visit the website: www.bdcontern.lu.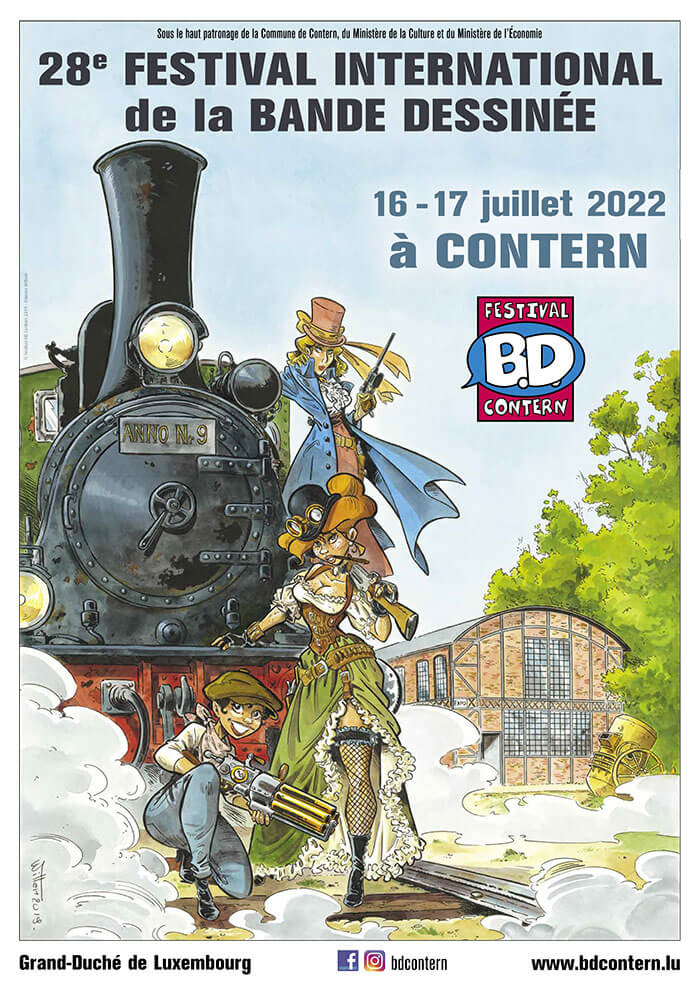 Share this article: