Home > Blog > Mobility > Manufacturer's warranty: a summary of your protection
Manufacturer's warranty: a summary of your protection
A manufacturer's warranty is one of the privileges of new or a nearly new car that can offered. It covers you against breakdowns and mechanical malfunctions related to any reliability design faults, legally for 2 years, and sometimes for 3, 5 or 7 years. However, we need to read between the lines to fully understand the content of this warranty.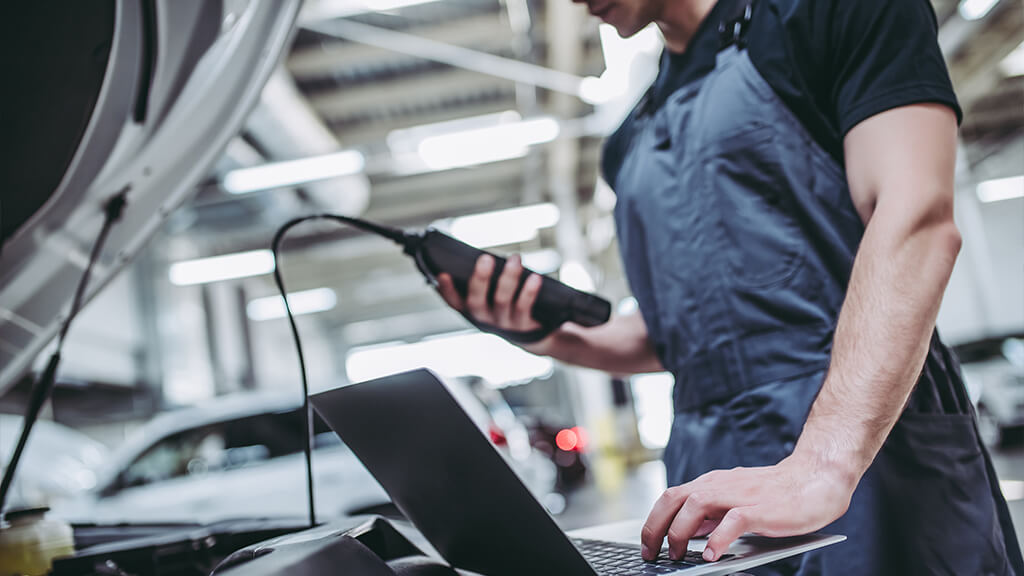 What does a manufacturer's warranty cover?
In order to fully understand what the manufacturer's warranty covers, it must first be distinguished from the consumer protection legal guarantee. They can overlap, but might offer different protection.
Consumer legal protection
The legal basis is 2-year coverage against all hidden defects and compliance faults of any kind (mechanical, electronic, security, etc.).
This consumer protection rule was formalised by a European directive in 2005, and requires manufacturers to deliver a vehicle that conforms to what has been agreed upon or to your legitimate expectations. Everything that falls under normal wear and tear is obviously not covered, but the law does not set out a limit on the amount of kilometres.
Manufacturer's warranty
Without being required to do so by law, car manufacturers offer additional warranties free of charge against certain faults in materials, assembly or production.
The content of this warranty therefore depends on each manufacturer. Some (traditionally Asian manufacturers) turn their warranty into a commercial advantage by adding years or exclusive cover. Here are some examples of what is usually covered beyond the two statutory years:
Bodywork surface anti-corrosion warranty / paint warranty
Chassis anti-corrosion guarantee
Extended guarantee on the battery /or high voltage battery coverage
Extended coverage on the exhaust system
Are you required to have your maintenance conducted at the dealership in order to maintain the manufacturer's warranty?
Absolutely not. Since 2002, car manufacturers can no longer make the obligation to use their dealership network a condition of the manufacturer's warranty. You are free to go to the garage of your choice to carry out all necessary maintenance and repairs.
However, some obligations need to be adhered to in order to maintain your manufacturer's warranty:
Services and maintenance must be carried out in accordance with the manufacturer's specifications and at the required service intervals.
Your mechanic must use original manufacturer parts or parts of equivalent quality.
You must comply carefully with the manufacturer's recommendations and the maintenance schedule. Your mechanic must therefore have the necessary technical skills and the appropriate equipment.
Some warranty extensions may require that any maintenance must be carried out at the dealership. Make sure you read the contract before signing for an extension. The long-term cost may outweigh the benefits.
Possible warranty extensions with all manufacturers
Most manufacturers offer warranty extensions or renewals.
They may be of interest depending on usage, but make sure you look at the terms and conditions. As mentioned above, these extensions may hide loyalty obligations.
Even if you really like being covered by warranties, there is no need to rush to sign up to them. You have until the last day of the contractual warranty to make up your mind.
Some examples of manufacturer's guarantees by manufacturer (2022)
| | |
| --- | --- |
| Make | Warranty |
| BMW | 2 years (+1 subject to conditions) /no kilometre limit |
| Peugeot | 2 years / no kilometre limit |
| Kia | 7 years / 150,000 km |
| Mercedes | 2 years (+1 subject to conditions) / 200,000 km |
| Renault | 2 to 3 years depending on the model / no kilometre limit |
| CITROën | 2 years / no kilometre limit |
| Honda | 3 years / 100,000 km |
| Audi | 2 years / no kilometre limit |
| Hyundai | 5 years / no kilometre limit |
| Toyota | 5 years / 150,000 km |
| Porsche | 2 years / no kilometre limit |
| Tesla | 4 years / 80,000 km |
| Nissan | 3 years / 100,000 km |
| Volvo | 2 years / no kilometre limit |
| Ford | 2 years / no kilometre limit |
| Volkswagen | 2 years / no kilometre limit |
Lastly, check out the duration of the breakdown cover, for things like a puncture/ flat tyre or a random problem with vehicle. It can be extremely costly to get you vehicle recovered to a garage if you are on a motorway/ autoroutes.
Share this article: