Home > Blog > Mobility > Check these four points before taking your car on holiday
Check these four points before taking your car on holiday
Ah! It's time for the great holiday motorway road trip! Everybody needs to get away nowadays. It's always worth your while cramming the whole family and their luggage into the car for a few hours. However, before you start thinking about how you're going to past the time whilst on the road – remember to check everything that needs to be checked to ensure that your car actually reaches its destination.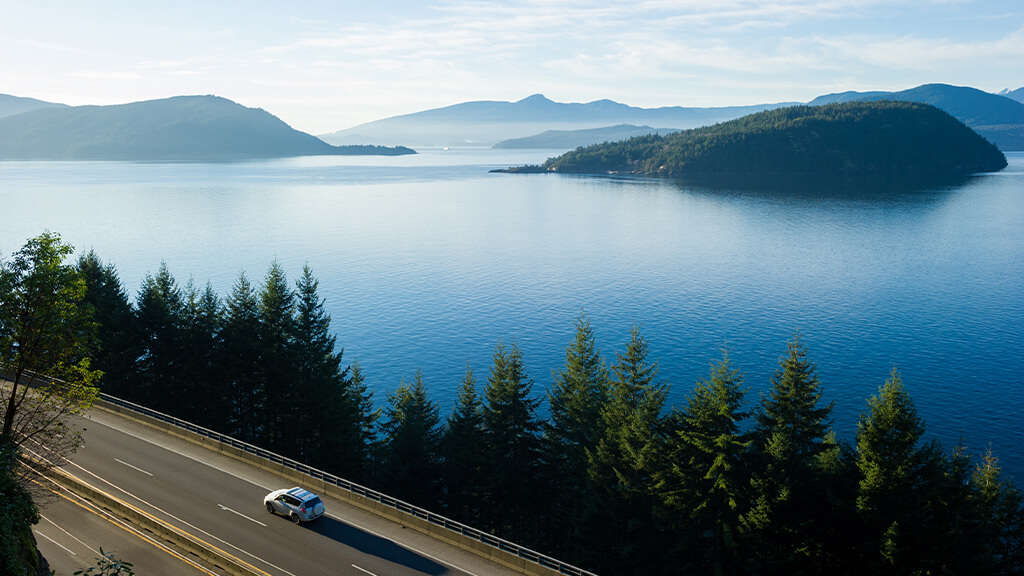 Is your car really ready to go?
Holiday journeys are usually much longer than your daily commute. So that's why these checks are so important – even if you had your car checked recently (a MOT or Control Technique).
Tyre pressure and wear
Remember – you should check your tyre pressures once a month. A tyre that is under-inflated or over-inflated can lead to a puncture, or worse, you might even end up coming off the road. If you don't have a spare wheel, an emergency puncture repair spray can get you out of a tight spot.
How do you know if your tyres are in good condition? The tyre manufacturers have done you a favour: all tyres have tyre wear indicators in the grooves, so you know whether or not they are in good condition.
Brake discs and pads
In general, brakes should be checked every 6 months or 30,000 km. However, for long motorway journeys, it is vital that your brakes be in good condition. At 70 mph, you must be able to stop if the car in front of you makes an emergency stop.
A little tip: if your brake fluid level is low, it's a sign that your brakes are worn out. So, it's time to make an appointment at your garage for a check-up.
Air conditioning
Even though it's not vital for your safety, you should still check your air conditioning before you go. Especially for a summer trip with children (parents will know what we mean)
Ideally, you already check your air conditioning once a year – and should include changing the coolant. Professionals will tell you that the difference between the outside and inside temperature should not be more than 5 degrees. This way, you can save your air conditioning and make sure it lasts for the duration of your trip.
Various fluids… And everything else!
If you perform these checks yourself, always wait until the engine is cold! Remember to check your brake fluid, cooling fluid, windscreen washer fluid and engine oil levels.
Also, don't forget to check all your lights (headlights, indicators, hazard lights, etc.) and your windscreen wipers. This will not only save you from a fine… it will also prevent you from having to squint your eyes when it rains or when it gets dark.
Do you know all the mandatory equipment for cars in Europe?
Don't forget to check the mandatory equipment for your trip. Each European country has its own requirements, but the warning triangle and the safety vest are necessary in the vast majority of EU countries.
Some countries also require you to carry a first aid kit (e.g. Belgium, Germany and Austria) and/or a fire extinguisher (Belgium, Bulgaria, Greece, Malta and Poland).
Check that your car insurance is valid abroad
The international car insurance card, which you receive every year, lists the countries where your vehicle is covered. Check that your destination is among them.
At Foyer, mobile car insurance is available as part of several modular packages: Clima, Protection and Zen. With these packages, you can opt for 24-hour assistance (towing, repatriation costs, accommodation and continuation of the journey, etc.) in the event of an accident for any claim covered in Luxembourg and abroad. Foyer also offers another guarantee in the event of breakdown.
Share this article: