Home > Blog > Mobility > 7 tips for choosing the right motor insurance policy
7 tips for choosing the right motor insurance policy
There are certainly more fun things to do than looking for car insurance. However, it has to be done, and it can save you, or lose you a great deal of money, also protect you with valuable legal assistance just when you need it the most. .You can't always predict what might happen on the road, but you can protect yourself against the consequences.

With some many different insurance products, plans and companies, we hope these tips below will help you to make an informed choice, after your vehicle is important to you isn't it?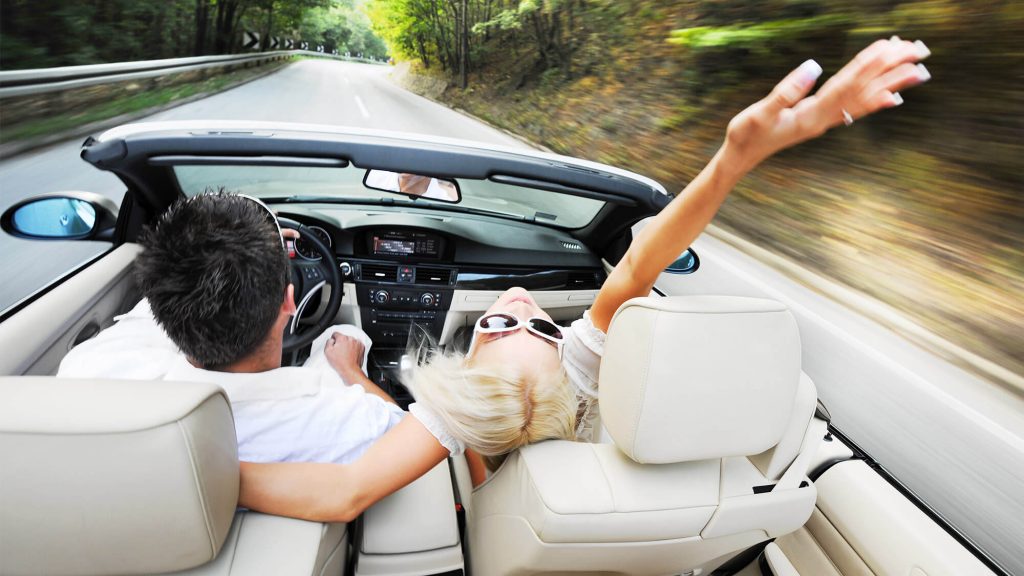 A route through the maze of prices and cover
Many drivers choose insurance when they buy their first car and stop worrying about premiums or their insurance coverage for some years. However, your needs and expectations change and it is important to ensure that your cover reflects this.
Our tip: Every time you change your vehicle or every 3 years, contact your agent to check that you have the plan that is tailored to your requirements.
Do not just take the lowest price
In the event of an accident, cheap insurance can often prove to offer incomplete cover, and your claim payout might not be as much you need or expect.
Our tip: choose a first-class insurer, not just the cheapest, with a reputation for taking good care of its customers in the event of a claim. To find out, read reviews by genuine customers (and look out for fake reviews).
The vehicle is important
The cost of your policy does not depend solely on your ability to avoid accidents. The model of car, engine size, age, value, fuel, and any assisted driving options all influence the calculation of the premium.
Our tip: Before buying any vehicle, whether new or used, ask your insurer for a comparison quote.
The insurance you need
Civil liability (Third party liability)
Civil or third party liability is the mandatory component of any motor insurance. The law requires all vehicle owners to have third party insurance, whether or not the vehicle is in use.
It covers loss or harm caused to other people, and to your vehicle's passengers.
Roadside assistance
If your travel is important to you, this option should be important too. Roadside assistance typically offers not only a vehicle recovery service, but also a replacement vehicle and return travel home for the driver and passengers, or the vehicle itself.
Legal protection
Legal protection covers the costs you incur on your legal defence or on enforcing your rights with the help of a lawyer. It also insures recourse against liable third parties to recover the compensation due to you. It might include cover to provide assistance in the event of a dispute when buying or selling a vehicle, or with a mechanic following a repair, or even a dispute over a motoring offence.
Fully comprehensive and partial comprehensive insurance
These cover plans over combinations of cover in addition to your third-party cover. They include cover for fire, windscreen and window replacement, and theft of the vehicle. Sometimes roadside assistance, collisions with animals, and damage from natural causes (storms, hail, flooding, etc.) are also covered in the partial version. Fully comprehensive cover offers the same insurance as the partial version plus physical damage caused to the vehicle's bodywork.
Value to new
Depending on the age of your vehicle, it can be useful to take out this option to receive a claim payout for your vehicle to the current new replacement cost in the event of total loss, including theft. Depending on the insurer, you can also obtain a payout at its purchase value, or an increase in the payout based on a replacement value.
Online services offered by the insurer
To facilitate dealings with their policyholders, insurance companies are offering online customer areas and apps with ever-increasing functionalities. It is possible not only to find information about your policy but also to complete various formalities such as submitting a claim, paying your bill, etc.
Motor insurance policy excess
After a claim, the insurer does not necessarily cover the full amount of the loss or damage, and the policyholder has to pay this share, known as the excess. The amount can vary depending on the type of claim (windscreen replacement, material damage, etc.) and the insurance company; some do not apply an excess.
The excess is therefore one of the important factors to take into account when choosing a motor insurance policy.
Changing your insurance
You have the option of cancelling your insurance policy, each year, providing one month's notice is given before the policy expiry/renewal date.
You can also cancel the policy within 30 days of receiving the renewal notice. The cancellation deadline is stated on the notice.
Share this article: