Around 100 electrical appliances in your home. Do you know if they are protected?
Do you also find there fewer and fewer sockets available at home? Electrical appliances are increasing in number – and in some cases becoming increasingly breakable. Good news: it is now really easy to submit a claim for them if there is a problem.
First of all, what is electrical damage?
Is a dishwasher displaying an error code electrical damage? How do you qualify a smartphone whose battery catches fire? What about your fridge that no longer refrigerates?
What insurers call "electrical damage" is the result of power surges or short circuits on appliances and devices connected to the power supply.
Ultimately, this concerns a very large number of objects, including household appliances, garden and DIY tools, audiovisual equipment, electronic devices, boilers and household equipment (shutters, alarm, electric switchboards, etc.). You undoubtedly have more electrical appliances than you imagine.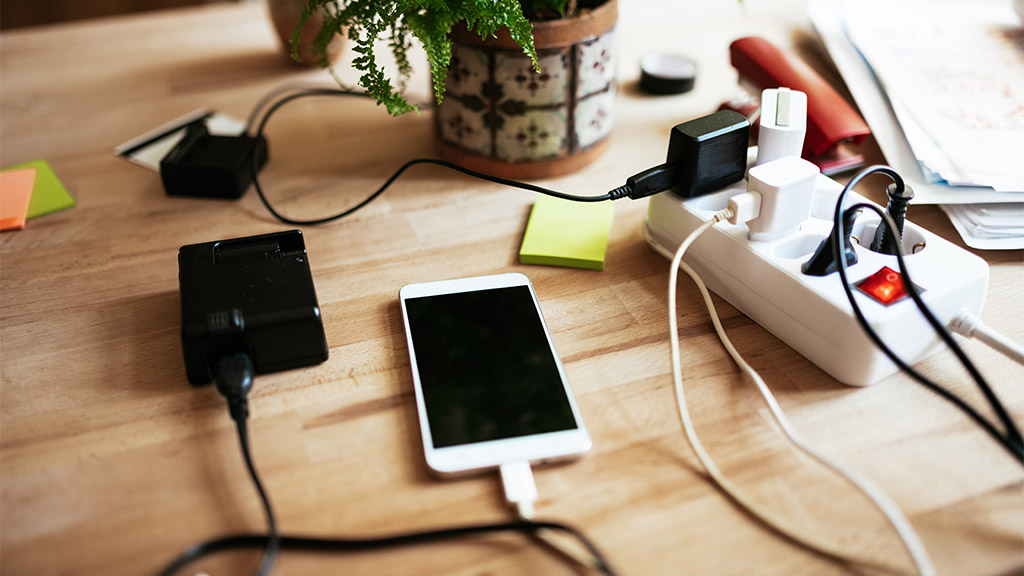 How do you know if you are covered?
If you have home insurance, it is very likely that you are insured against electrical risks. Electrical risks are part of the basic cover of most fire insurance policies.
If you want to go further in protecting your appliances and insure them against accidental falls, impacts or operating errors, you can generally do so by taking out options.
What to do in the event of electrical damage
If your appliance no longer works, contact your seller or repair technician so that they can identify the cause of the fault.
What documents do you need to report electrical damage?
The important thing for the insurer is to assess the cause of the damage and the amount of compensation. You will need:
the electrical damage declaration form, completed by your repair technician
proof of purchase of the damaged appliance (*)
the invoice for repairs (or invoice for a replacement, if applicable)
(*) the original invoice or a copy provided by the seller, the warranty certificate, the photo of the number plate with the series number.
NEW | Report electrical damage via the MyFoyer app
Your MyFoyer app is constantly evolving to make your everyday life easier and in particular save you precious time in submitting a compensation claim.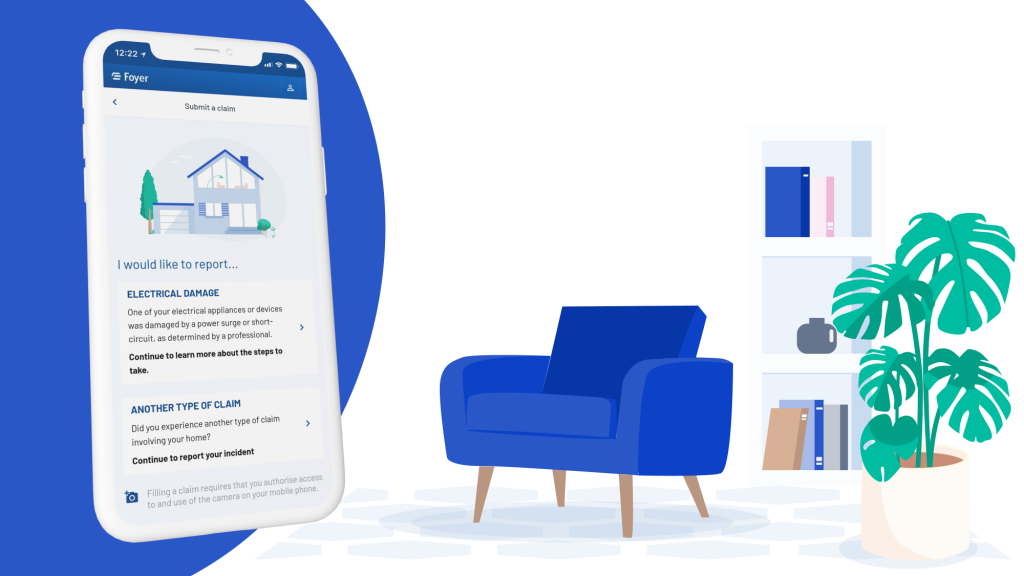 Submitting a claim for electrical damage now takes just two minutes:
Collect all the documents listed above
Describe the claim
Receive an estimate of your compensation (as well as an estimate of the impact on the premium)
Accept and confirm your bank details
You will be reimbursed immediately upon validation (subject to conditions)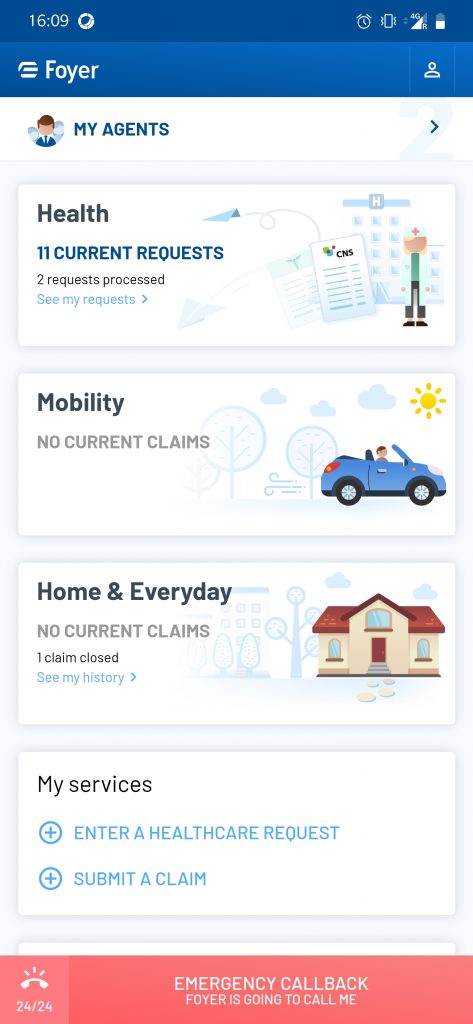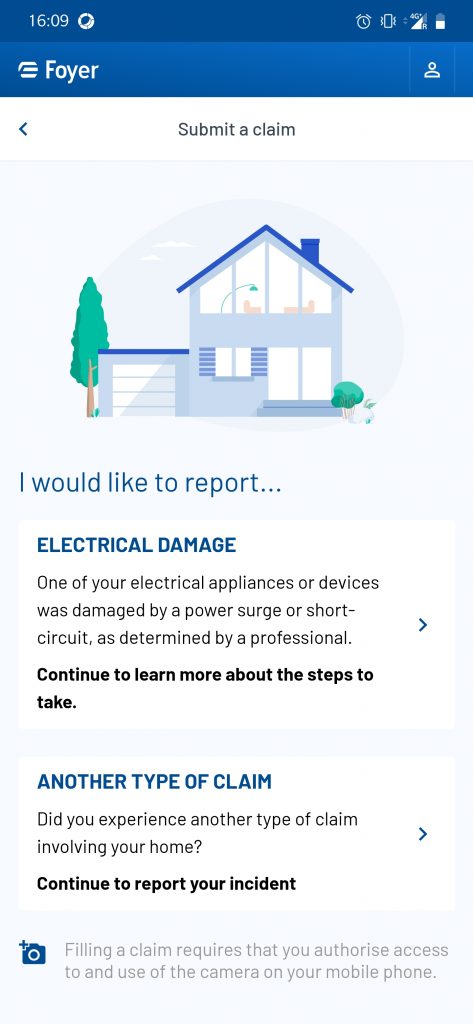 This new feature is marked by its simplicity, speed, autonomy and transparency. More information on the MyFoyer app.
How can you prevent electrical risks?
The most frequent causes are variations in electrical voltage. They occur when a sudden and unexpected charge flows through power cables.
These power surges damage your appliances, even if they are not switched on. As soon as they are plugged in, they are "powered up", and are automatically affected by small surges in voltage. An oven, for example, is subject to an average of twenty voltage spikes a day. These are weak power surges that very slowly damage electronic circuits.
Other power surges, caused by lightning and grid fluctuations, may put your electric appliances out of action in a single stroke.
To avoid problems:
you can install general protectors to your home, such as a lightning protector at the power supply entry point.
You can also give each appliance an additional individual protector. This is generally a multi-socket that smooths the voltage.
You can also opt for a cheap and effective inverter with a battery to mitigate the differences in voltage and keep switched-on appliances plugged in (including the PC, land line telephone and its box); this can run autonomously from 30 minutes to 2 hours in the event of a power failure. This is a practical solution, as it enables data to be saved securely and the land line to be used in the event of a general blackout in the neighbourhood that also affects mobile phone masts.
By combining protection devices, you can protect your appliances effectively and save yourself from numerous malfunctions.
Share this article: