Home > Blog > Health > Vitamins and lifestyle: how can you strengthen your immunity?
Vitamins and lifestyle: how can you strengthen your immunity?
In the midst of winter, what good habits can you adopt and what are the food supplements you can rely on to maintain your health? This article puts into perspective healthy habits, tips and misconceptions for peak immunity.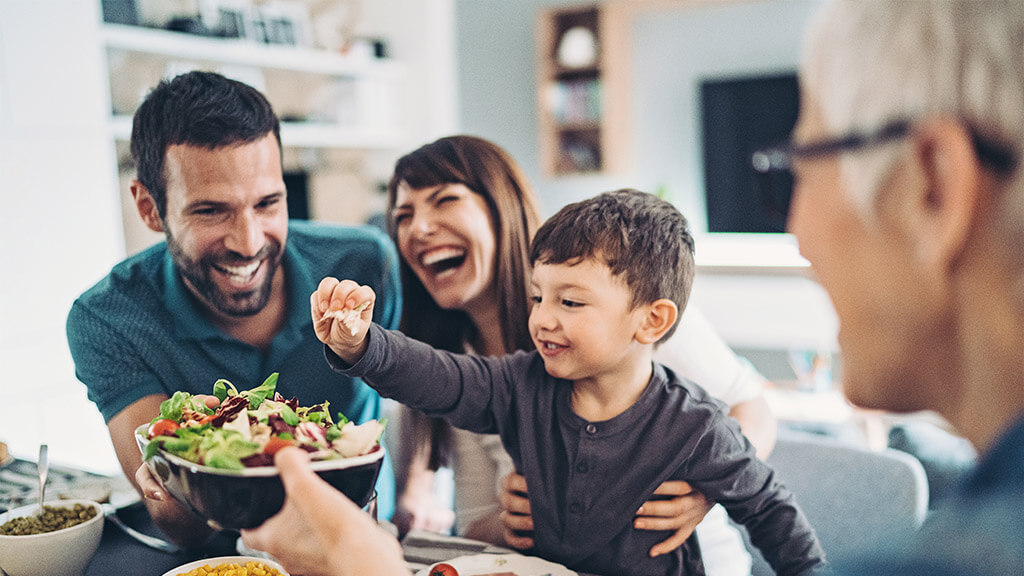 The basics: avoid weakening your immune system
It can never be overstated: to keep your body in the best shape, you take care to eat well, hydrate well, sleep well, and move well, while avoiding stress. In other words, a varied and balanced diet, sufficient hydration, adequate and good quality sleep, with at least half an hour's walk every day, or even a little yoga or meditation.
This is also a perfect opportunity to get dispel a misconception: there is no need to eat fattier or heartier food in winter to better resist the cold. Perhaps you are craving tartiflette, raclette or fondue? The truth is, unless you do physical work outdoors, you don't need any extra calories compared to the rest of the year.
Rather than overloading your stomach, think about pampering your digestive tract: it's the first defence barrier of your immune system. As a result, , you should supply it with intestinal flora rich in good bacteria by consuming yoghurt, sauerkraut, gherkins or fermented drinks such as kefir and kombucha.
A healthy diet to grow strong from the inside
More than the chemist, your plate will be your best ally to fill up with vitamins and minerals, in order to strengthen your natural defences and fight infections. As e vitamins are fragile and sensitive to light, heat and oxygen, choose the freshest fruits and vegetables possible, especially those that are in season.
Vitamins C, D, A and E are particularly important for immunity:
Vitamin C plays a role as an antioxidant, as a defence against infections, while promoting iron absorption, healing wounds ensuring bones remain healthy , along with cartilages, teeth and gums. It is mainly found in many fruits, vegetables and herbs, such as peppers, broccoli, cabbage, parsley, chives, citrus fruits, kiwis, apples, pears and bananas.
Vitamin A is useful for vision, skin and healthy growth. It also defends against infection. It is available in dairy products (milk, cheese, butter), eggs, some fish, liver, carrots and spinach.
Vitamin E has antioxidant properties; it encourages blood clotting, protects the cell membranes and fights inflammation. It is mostly found in wholegrain cereals and nuts (peanuts, almonds, sunflower seeds, hazelnuts).
Vitamin D is necessary for our bones and for the absorption of calcium and phosphorus and it defends against infections. It is found in eggs and fatty fish such as salmon, sardines, herring, and tuna.
What about deficiencies?
Vitamin D is a special case. It is synthesised in our skin when it receives sufficient doses of sunlight (UVB rays). If, in addition to eating a balanced diet, you are outdoors for 15 to 30 minutes every day, you should not suffer any deficiency. However, many people do experience deficiencies, especially towards the end of winter or the beginning of spring.
To strengthen our defences, minerals such as selenium and zinc also have a role to play. These are also present in our diet (oilseeds, whole grains, meat, brewer's yeast, liver, seafood, fish). However, along with vitamin D, mineral deficiencies are the most common in the population.
Depending on your health situation (age, pregnancy, immunodeficiency), your diet (vegetarianism; for example avoiding red meats and minimising eating too much junk food) and your lifestyle (sedentary, active), some dietary supplements may be necessary. It is best to discuss this with your doctor.
What are the potential supplements?
In allopathy, your doctor or pharmacist will be able to advise you on the appropriate syrups or pills to avoid vitamin and mineral deficiencies.
With phytotherapy, you can turn to certain essential oils (such as ravintsara, Scots pine or compact oregano). Remember to carefully research dosages and recommendations (especially in the case of pregnant or breastfeeding women and young children). Echinacea is another plant that may prevent infections. Propolis is often recommended for immunity. Bees make it from tree resins to seal, coat and sanitize their hive. It also contains vitamins and trace elements; which means it can be effective against bacteria, fungi and viruses.
Protect yourself from the outside too
Anyone who wants to preserve their immunity will have learned the lesson of 2020: hygiene is a key factor for good health. Regular hand washing and good ventilation of our offices and homes are two indispensable ways to limit the transmission of COVID-19, as well as colds and the flu.
Open the windows for 10 to 15 minutes to create a continuous draught every day: that is enough to preserve the air quality in your home and workplace.
Share this article: