Home > Blog > Everyday > Which labels enable you to recognise an environmentally friendly cosmetic product?
Which labels enable you to recognise an environmentally friendly cosmetic product?
The cosmetics market is strictly regulated, but this does not make your soaps and makeup environmentally friendly. Among those that claim to be, their intention is more often marketing than environmental. We provide an overview of recognised labels that reflect a limited impact on the environment.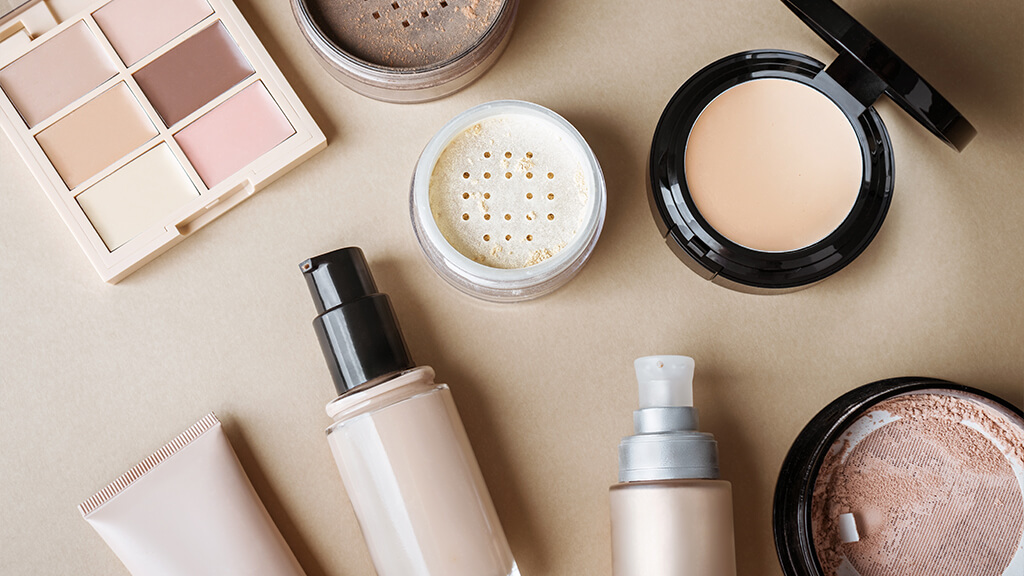 Cosmetic standards and labels: how to be sure you are buying an environmentally friendly product
You already know that not all labels are the same. However, did you know that even some of the most official labels can be highly controversial? This is the case with the ISO 16128 standard (which was developed by around 30 countries), and rightly so.
You be the judge: it does not ban GMOs, parabens, silicones or various solvents deemed harmful to health such as phenoxyethanol. It does not set any minimum percentage for organic ingredients and is not subject to any controls…
The main labels that really mean something for environmentally friendly cosmetic products
The most stringent environmental labels are usually applied by non-profit organisations, but there are a lot of differences even between them. They do not use the same criteria or the same standards, and their specifications may vary in how strict they are.
To help you make sense of it, here are some of the most environmentally friendly certifications for cosmetic products and their respective criteria.
Before we get started, one last important distinction: sometimes these labels are certified, sometimes not. Certification highlights that controls are carried out by independent bodies.
Ecogarantie and Biogarantie
Unitrab (the National Interprofessional Union of Processors and Distributors of Organic Agricultural Products) is a trade association that owns 100% of the Ecogarantie label and 50% of the Biogarantie label.
The Ecogarantie label ensures that 100% of the ingredients of natural origin in your cosmetic product are organically grown. It guarantees products are free from GMOs and petrochemicals. Most cosmetics bearing this label are also made from biodegradable materials.

The Biogarantie label is a certification dedicated to organic farming in Belgium. In addition to strict specifications governing organic producers (no pesticides or GMOs, use of renewable energy sources, etc.), this certification also eliminates unnecessary product packaging.
COSMOS
COSMOS certification brings together several European environmental associations (Cosmébio and Ecocert in France, BDIH in Germany, ICEA in Italy and the Soil Association in the UK). The label carries COSMOS ORGANIC and COSMOS NATURAL certification:
COSMOS ORGANIC guarantees products have a minimum of 95% natural ingredients, and that a minimum of 95% of plant ingredients are organic. A minimum of 20% organic ingredients is required (except for soaps and shampoos where 10% is sufficient), and all cosmetics are guaranteed to be free from GMOs and nanomaterials.
COSMOS NATURAL is a label for natural but not necessarily organic products. It certifies that at least 95% of the ingredients used are of natural origin.
NATRUE
Created in 2007 by an association of several cosmetics companies (Weleda, Wala, Laverana, Primavera, Logocos and CEP), the Natrue label is awarded to brands that use cosmetics containing only 100% natural substances.
This certification also prohibits all ingredients containing silicones, GMOs, parabens, synthetic fragrances, microplastics and mineral oils. Natrue also grants organic certification if at least 95% of the natural extracts are produced by organic farming.
A cosmetic product can be awarded the Natrue label on the additional condition that a minimum of 75% of the brand's products also meet its criteria.
Nature et Progrès
This is one of the most demanding associations in terms of ecology, although it is no longer subject to control by an independent certification body. Nature et Progrès is however recognised at global level by the IFOAM (International Federation of Organic Agriculture Movements), and its specifications include societal and human criteria in addition to environmental requirements.
Products with the Nature et Progrès label guarantee that plant ingredients are 100% organic. GMOs, nanoparticles and synthetic ingredients are prohibited, and only three preservatives are allowed in the composition of cosmetics.
As with Natrue certification, 70% of the brand's cosmetics must meet the criteria of the Nature et Progrès charter to obtain the label.

Labelling of cosmetics relating to animal welfare
Caring for the environment as a whole also means caring for animals. They sometimes face the unenviable fate of being used in the testing phases of cosmetic products.
Certain labels focus exclusively on animal welfare and complement ecological certifications. These include Leaping Bunny and Cruelty-Free, which guarantee no animal testing. The Cruelty-Free and Vegan label also ensures that no animal products are used in the cosmetics.
Finally, the Vegan Society label also guarantees that no ingredients of animal origin are used in the cosmetic at any stage of its production.
Share this article: