Home > Blog > Everyday > 7 tips to secure your online payments
7 tips to secure your online payments
During this period of confinement, the shops are closed, but certain purchases are still important, even if they are not a "basic necessity" (books, clothing, etc.). Inevitably, we are turning to the internet and its online stores.

But paying on the internet should not be done lightly! Scams, fraud and data hacking have become commonplace. Here are 7 rules for safe online payments.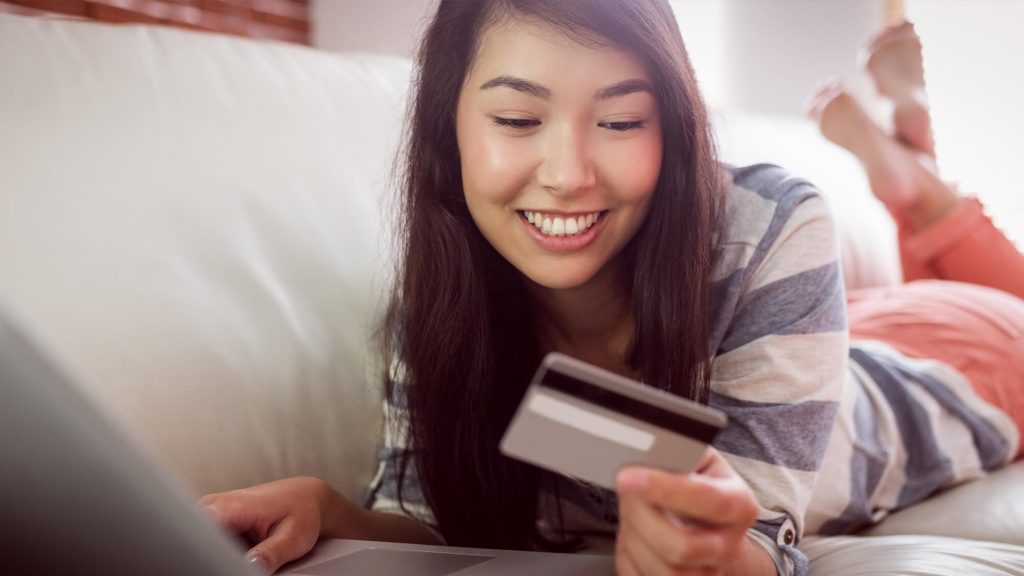 1. Secure your device and connection
Before thinking about securing your payment, first ensure that your PC, tablet or smartphone have antivirus protection. Don't make any payments online when you are connected to a public wifi network, for example in a café or a station. Your data could easily be intercepted.
2. Only buy from a reliable seller
How do you know if a seller is reliable? Either you have already made purchases from this seller or you know its reputation. If this is not the case, you need to conduct a few checks before you start:
Check that the online store has a physical address and a contact, telephone or email.
Conduct an internet search on the store's name: visit consumer websites or forum, read the reviews, see what internet users say about it. If you can't find much information, don't trust it, it's undoubtedly a scam. Don't trust offers that are too good to be true either! Numerous sites identify suspicious stores, attempted scams and other frauds.
Take a look at the general terms and conditions of sale, they're a good indicator of a seller's credibility. Pay particular attention to the conditions governing withdrawal, refunds and returns.
Use the WOT plugin, compatible with Firefox, Chrome and Internet Explorer. It will give you an assessment of a website's reliability, based on internet users' opinions.
3. Check that the page is secured
Never provide your bank or login details on a non-secured page! This is easy to find out: the page's address must begin with "https" rather than "http". This shows you that the data is encrypted and that the website uses SSL protocol to secure transactions. A small lock must be displayed in the address bar: click on it to check the site's reliability.
4. Never communicate your data
Hackers are very keen to get their hands on your bank and login details! Do not provide them under any pretext by email, telephone or in an online contact form. Any request to do so is suspicious: you are probably the victim of a phishing attack. Your bank or Paypal will never ask you to provide your details in a non-secured space such as an email. If a seller asks you for them, they are either a fraudster or reckless. If your email account is hacked, your data could be intercepted.
Be extra careful with your credit card! You would not want to see money you don't even own disappear…
5. Consider other means of payment
You don't always have to use your bank details to make a payment on the internet. Numerous online shops offer other means of payment. Digital wallets, such as Paypal, enable you not to enter your details directly on the site and act as intermediaries. This provides additional security. You must then open a specific account, linked to your bank account. In the event of a problem, this type of organisation may sometimes offer legal assistance or play a mediation role.
If you are in no great hurry to receive your order, bank transfer is also a good means of payment. Transactions conducted via internet banking, the secure online space of your bank, remain one of the most secure means. Each bank has its own practices, find out more from them: 3-D Secure, codes by text message, etc.
6. Check movements on your accounts
If you make a payment online, get into the habit of systematically checking that the amount debited from your account is correct. And if you are used to making online payments, check your account statements regularly to identify any suspect charge. Do you see any unexplained charge? Contact your bank as soon as possible, it is sometimes possible to cancel this type of payment.
A number of credit cards offer insurance against problems related to online payments. Get more precise details from your bank.
7. Don't save your bank details
One last piece of advice: even if certain sites suggest it, don't save your bank details (particularly those of your credit card) and uncheck the corresponding box on the page. Even if this may be practical for future payments, the fact that this data is stored in a database represents a risk. No database can be 100% secure against a cyber attack!
Even taking the utmost care and scrupulously following all these tips, we can never be totally protected from a scam or data hacking attempt.
Share this article: