Foyer supports FEDIL Industry Days
Over the last few years, the European Commission has organised EU industry days as an opportunity for stakeholders and citizens from all over Europe to establish a strong dialogue on the future of European industry.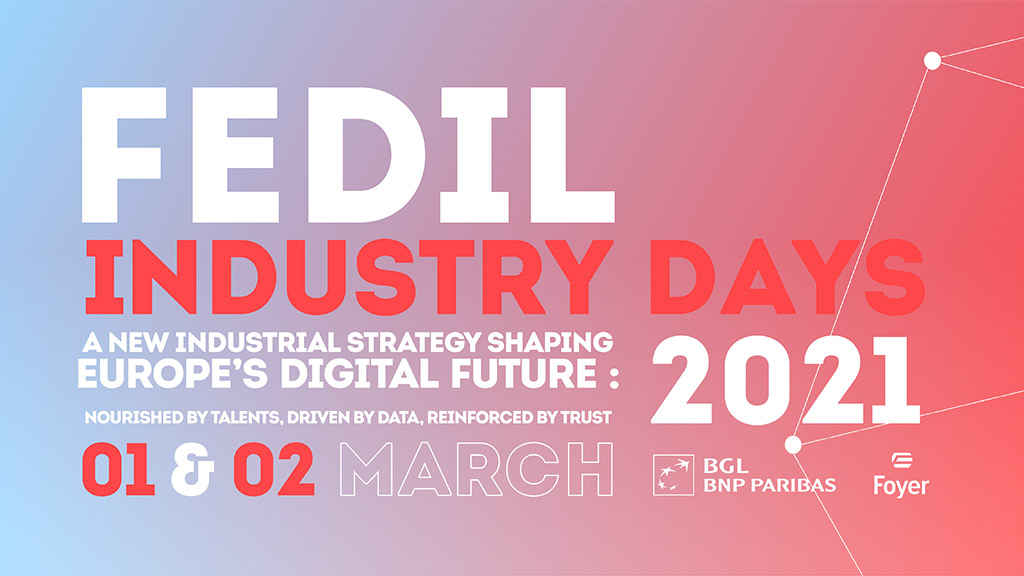 The fourth edition of European Industry Days will focus on the twin accelerated green and digital transition and the development of the global competitive landscape in the post-COVID environment.
On this occasion, "FEDIL Industry Days" will be organised on 1st and 2nd March 2021 under the heading "A new industrial strategy shaping Europe's digital future: fed by talents, driven by data, reinforced by trust".
This event will examine the main digital challenges and changes that Luxembourg's industry had to face owing to the coronavirus pandemic and the digital lessons to be drawn from the crisis. This event will include various presentations, interviews, analyses, interactive Q&A sessions and virtual workshops.
It will focus on the implementation of the new industrial strategy in the economic and social reality of the post-COVID world.
The objective is to present, analyse and raise awareness of the impact of digital transition and draw lessons from it with a view to updating the EU's industrial strategy.
Foyer is proud to support this event, to be streamed live in the form of a dialogue between European political leaders, industry representatives and experts on European issues close to industry.
During this event, Philippe Bonte, CFO of Foyer Group, will talk to Astrid Wagner, Partner of Arendt & Medernach, at 12.00pm on 2nd March, in an interview covering cyberinsurance.
Whether you are an SME or self-employed, it is important to protect yourself against cyberattacks, because your field of activity is an ideal target. Foyer addresses your concerns and explains how you can protect your data.
Before watching the interview with Philippe Bonte on 2nd March, you can find more information on cyber pro insurance.
Explore the programme and register at: www.fedil.lu
Share this article: